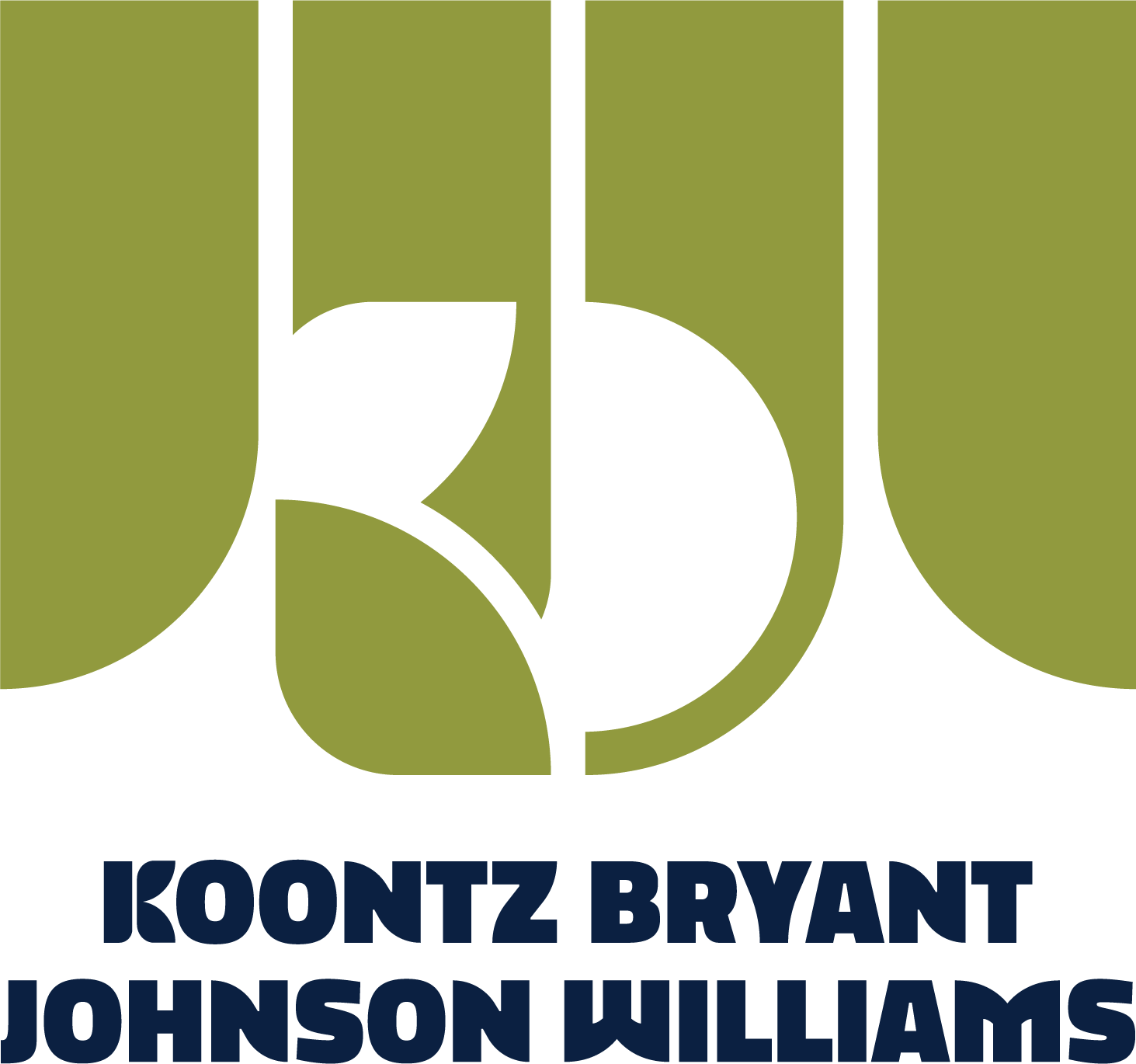 Koontz Bryant Johnson Williams, Inc.
Koontz Bryant Johnson Williams, Inc.
Koontz Bryant Johnson Williams, Inc. (KBJW) has served as a leading civil engineering, environmental, geotechnical, and survey firm in the Mid-Atlantic Region for more than 30 years. Our team of professional engineers, surveyors, geologists, planners, scientists, and project managers share a passion and commitment for providing excellence in all that we do.

By developing innovative solutions and offering a full range of engineering services, KBJW has the knowledge and experience to deliver exceptional engineering and project management. We have the expertise and capacity to manage a wide variety of engineering design and construction projects and offer specialized services in a variety of disciplines. With extensive experience providing quality services for governmental entities and commercial clients, we strive to ensure all projects are completed successfully, on time, within budget, and to our client's satisfaction.
Purpose
At Koontz Bryant Johnson Williams, Inc., we have a personal interest in making our communities the best they can be. We are committed to client satisfaction and to fostering lasting relationships built on progress and trust. One way we achieve this is by centering our core values on ETHICS - Service, Community, Integrity, Honesty, Teamwork, Encouragement.
Vision
Encourage a collaborative environment to drive excellence in engineering with a passion to exceed expectations.
Mission
Promote excellence in engineering by achieving our personal and professional best and demonstrating our passion for family, company, and community.
Additional Culture Details
Named a 2021 Top Workplace by the Richmond Times-Dispatch, KBJW is a fun, family-oriented business, dedicated to the success of our employees, clients, and our communities. For more than 30 years, we have served as a leading engineering firm in the Mid-Atlantic Region.
Values
Ethics

At KBJW, we are committed to client satisfaction and fostering lasting relationships built on progress and trust. One way we achieve this is by centering our core values on ETHICS.
Encouragement - Teamwork - Honesty - Integrity - Community - Service
Employees
140 US Employees
Industry
Heavy Construction & Civil Engineering
We're Hiring!
What employees are saying
I get to work with a team of amazing hard working individuals and other company leadership with a high moral compass and a focus on the growth and future of both this firm and our employees
KBJW treats me as a well thought of employee and like a family member. I feel appreciated for the work I'm given and produce, but I also feel motivated to work for KBJW because of how they treat me as an employee. Management goes above and beyond understanding the necessity of work-life balance and for me that goes a long way.
I get to come to work and do what I am passionate about each day
It is challenge and is giving me some professional development in the areas that I need.
Flexibility, good leadership, challenging and interesting projects.
The group of people I interact with on a daily basis are more than co-workers, they have become friends and trusted confidants. Even amongst the people I don't see regularly, there exists a comforting sense of family. Also, I appreciate the open door atmosphere, including the accessibility of the company owners; and, that we treat each other with kindness, courtesy, and respect.
I feel extremely comfortable with my supervisors and colleagues and genuinely enjoy making the best of being at work.
The opportunity to reach my full potential and make an impact to the growth of the staff and the company.
It's one of the best places you could work
I feel like I've found my home away from home. Since the first day I walked through the door I've been welcomed with open arms, accepted for who I am, and made to feel like I'm part of the family. KBJW is a welcoming group and a company I'm proud to tell people I work for.
The people are great. They are cooperative, friendly, supportive, and deeply knowledgeable.
I feel appreciated and needed.
I love my job because it gives me the opportunity to explore, learn and differentiate between what works and what doesn't.
Company Snapshots