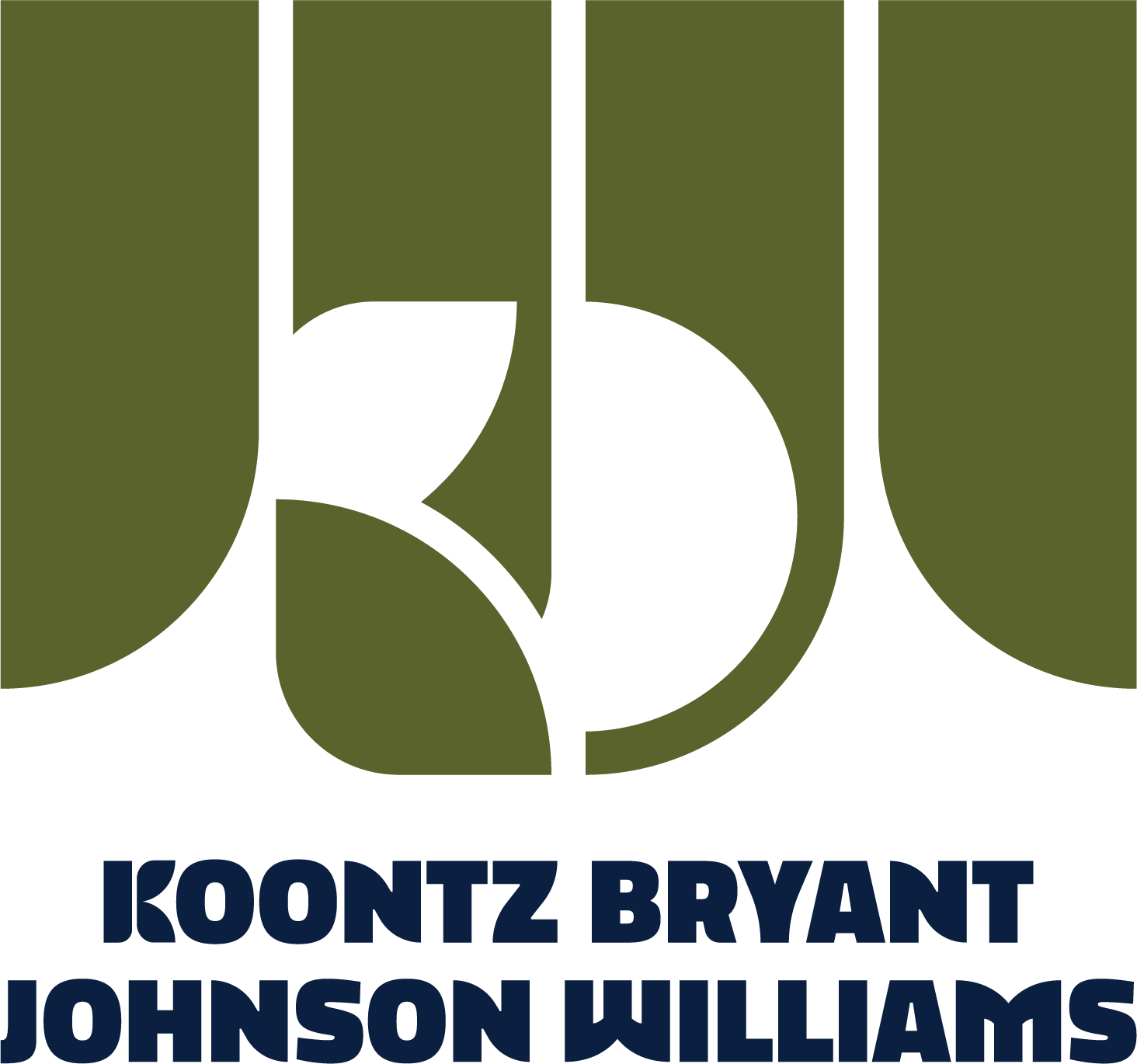 Koontz Bryant Johnson Williams
Koontz Bryant Johnson Williams
For more than 30 years, Koontz Bryant Johnson Williams (KBJW) has served as a leading civil engineering, geotechnical, environmental and survey firm in the Mid-Atlantic Region. We develop cost effective solutions and excel in site development, renewable energy, environmental and geotechnical engineering, and permitting, while bettering our communities and enriching our employees for future growth. Through organic growth and planned acquisitions, our staff of over 100 qualified professionals strategically collaborate to ensure the success of our projects and the trust of our clients. Over the past four years, KBJW has become one of the fastest-growing civil firms in our region with three locations in Virginia, one in West Virginia, Ohio, Kentucky and Wisconsin.
Purpose
KBJW takes a client-focused approach to providing creative engineering & practical solutions.
Vision
KBJW encourages a collaborative environment to drive excellence in engineering with a passion to exceed expectations.
Mission
KBJW promotes excellence in engineering by achieving our personal and professional best and demonstrating our passion for family, company and community.
Additional Culture Details
Though our atmosphere is relaxed and friendly, we are results- oriented and client-focused. We look for employees who are willing to work hard, solve problems and who can help us grow.
Values
Ethics

At KBJW, we are committed to client satisfaction and fostering lasting relationships built on progress and trust. One way we achieve this is by centering our core values on ETHICS.
Encouragement - Teamwork - Honesty - Integrity - Community - Service
What employees are saying
I get to work with a team of amazing hard working individuals and other company leadership with a high moral compass and a focus on the growth and future of both this firm and our employees
I get to come to work and do what I am passionate about each day
The group of people I interact with on a daily basis are more than co-workers, they have become friends and trusted confidants. Even amongst the people I don't see regularly, there exists a comforting sense of family. Also, I appreciate the open door atmosphere, including the accessibility of the company owners; and, that we treat each other with kindness, courtesy, and respect.
The opportunity to reach my full potential and make an impact to the growth of the staff and the company.
I feel like I've found my home away from home. Since the first day I walked through the door I've been welcomed with open arms, accepted for who I am, and made to feel like I'm part of the family. KBJW is a welcoming group and a company I'm proud to tell people I work for.
Company Snapshots