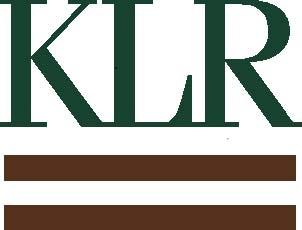 KLR
KLR
Purpose
We're a team of deeply committed CPAs and business advisors who are focused on creating a positive experience and providing superior service. Our clients are the reason why we are successful and we dedicate all of our resources to keeping our clients happy and excited about partnering with us.

We are always ready to find new ways to help our clients achieve their goals; always looking for ways to strengthen their businesses and provide them with more time to enjoy life. ... It's what we do!
KLR is one of New England's premier accounting and business advisory firms providing a wide range of services to both individuals and businesses.

Ranked one of the largest firms in New England
KLR's growth and commitment to client service is unparalleled in the industry. Communication, Cost Saving Strategies, Relationships and Excellence are the core of our commitment to our clients. KLR has been awarded three Practice Innovation Awards and named one of the Best Places to Work (14 years). Our award-winning firm helps ensure our ability to retain the most talented professionals to support your business.

Quick Facts:
Fastest Growing Company
Top 100 Accounting Firm in the Country
Best Place to Work both locally and nationally
Best Accounting Firm to Work for in US
Excellence in Workplace - Sloan Award
Award winning training program
Award winning thought leadership
Vision
Our Core Values
Client Focused - As Trusted Advisors, we live up to your expectations in all instances
Integrity - Always respectful, honest, trustworthy, loyal and caring to our clients and colleagues
Knowledgeable Team - The most talented industry specialists serving your needs
Entrepreneurial - A dynamic, creative and proactive team working in a great environment.
Our Value Statement
We are a firm of innovative and experienced professionals that anticipate our clients' needs. We listen, roll up our sleeves and deliver solutions to help our clients achieve their goals.
Mission
Our Mission Statement
The vision of KLR is to be the premier, New England-based regional CPA firm.
Employees
250 US Employees
Industry
Certified Public Accountants & Consultants