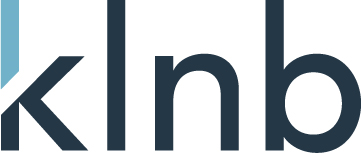 KLNB
KLNB
KLNB is a leading provider of commercial real estate services throughout the mid-Atlantic region. An independently owned and operated commercial brokerage and real estate services firm, KLNB provides a variety of services including tenant and landlord representation, leasing, consulting, investment sales, property management, research, marketing, branding and financing services. More than 85 full-time brokerage professionals work across KLNB's four offices strategically located throughout the Washington, D.C. / Baltimore region. KLNB is affiliated with NAI Global – the single largest, most powerful global network of owner-operated commercial real estate brokerage firms in the world.
Purpose
All employees share a commitment to client service. We take pride in our attention to detail and have gained a professional reputation of providing exceptional service for our clients. We build relationships that last decades and our clients stay with us because of our industry connections, understanding of the regional market, and the time and personal care we provide each of them. We strive to be the best commercial real estate firm in the Mid-Atlantic and providing in-depth market knowledge in retail, office, industrial and government.
Vision
KLNB is one of the Mid-Atlantic's largest, privately held, full-service commercial real estate services firms. With 50 years of experience and thousands of transactions, we've become a dominant force in this market, yet we still bring a boutique mentality. Our size and structure enable us to align ourselves with your interests, while our institutional knowledge gives you an advantage in the marketplace. We know the histories of the retail, office and industrial locations within our market, and have built lasting relationships with the people behind them. With KLNB you get the presence and power of a national firm offering a high-touch, hands-on approach to investment sales, triple net sales, financing, and property management services.
Mission
We will sustain and grow our market dominance in the Mid-Atlantic by serving our clients with a level of personal care and market expertise that benefits them in every transaction while maintaining the collaborative, entrepreneurial spirit that drives us.
Additional Culture Details
KLNB celebrates success as a team and acknowledge that all wins are a team effort – when one of us succeeds, we all do. We take the time to celebrate through numerous company events that convene all team members across the region. We also take the time to acknowledge challenges and dedicate ourselves to learning and growing from those experiences. KLNB celebrates employee and firm successes. One way we help to facilitate this culture is through the physical environment of our offices and providing a very inclusive workspace that breeds interaction and collaboration. We also hold and celebrate quarterly events to bring together all office locations making sure everyone within the company is interacting and feels like they're on board.

Unlike most commercial real estate brokerage firms, KLNB is partner-owned, meaning our brokers have a direct interest in the success of the firm as a whole and enormous growth potential- one of the reasons KLNB enjoys a very low turnover rate among employees. Our mentality is that all producing employees should be eligible for partnership once certain thresholds are met. Because of the unique ownership platform KLNB offers, when one member of the team wins, everyone wins. By it's very nature, that model demands a team-based, collaborative environment that works together and not within a vacuum. It's virtually unheard of for only one employee to be working on a client assignment, because virtually all clients are handled as a team.
Company Snapshots