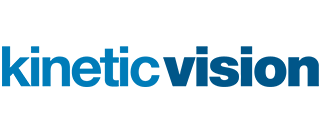 Kinetic Vision
Kinetic Vision
Kinetic Vision integrates advanced technologies to accelerate product innovation within a broad array of industries including medical, consumer electronics, transportation, aerospace and consumer packaged goods. The company is an industry leader in multiple categories, including smart product and medical device development, packaging innovation, product quality engineering, software/app development, machine learning, AR/VR/XR and visual communication. Kinetic Vision's breadth of expertise and full suite of software and hardware tools enables them to meet complex product development challenges with an efficient concept-to-production solution. In 2018 we created the Deep Vision Data division to service the growing demand for synthetic training data for machine learning. We are honored to have helped over 500 companies accelerate their success and consider each of them our collaborative partners.

No other company has the breadth of expertise under one roof that we do, and those multidisciplinary skills allow us to solve seemingly impossible problems and create innovative products and systems that others cannot. Even the development of a single "smart" device requires industrial design, mechanical design and engineering, electrical design and engineering, hardware and software development, machine learning, visual communication media, prototyping, and possibly short-run production. Our "one stop shopping" model creates a simpler, unified customer experience, with considerable efficiencies that produce significant time and cost savings when compared to traditional multi-vendor approaches.
Purpose
Kinetic Vision develops and integrates advanced technologies to accelerate innovation.
Vision
We are passionate about developing great people and great products.
Mission
We change lives by developing great people and great products that in turn create great experiences.
Additional Culture Details
Kinetic Vision is a full-service firm bringing design, engineering, and development talent together to deliver progressive and imaginative product and process technology solutions. We have a deep history of developing cutting-edge products and technology. Employees working at Kinetic Vision have the opportunity to work with subject matter experts in high-tech fields.
The key to our success is our focus on developing great people and products by providing the tools, training, and opportunities to grow. We are committed to creating a collaborative learning environment that supports technical understanding and recognizes the contributions and achievement of all team members. We value our employees and want them to have a healthy balance between their personal and work lives. In addition to competitive compensation and generous benefits, life at Kinetic Vision includes a hybrid work environment providing opportunities for collaborating with subject matter experts, a state-of-the-art facility, company outings, volunteer opportunities, contests, cookouts and summer half-day Fridays. We offer opportunities for professional development and an environment where everyone enjoys the FUN parts of their role.
Values
Core Values

Respect: collaboration, community, professionalism
Attitude: passionate, positive, helpful, humble
Work Ethic: driven, motivated, taking ownership
Creativity: "outside-of-the box" and "big picture" thinking, using diverse skills and expertise
Order: organization, simplification, clear communication
Company Snapshots