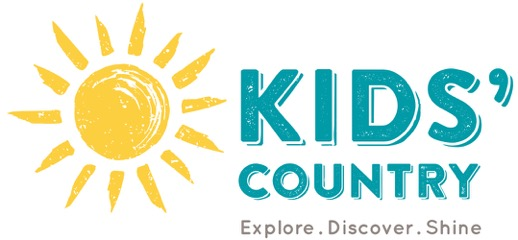 Kids' Country
Kids' Country
As a non-profit organization deeply embedded in the local community, Kids' Country provides high quality out-of-school programming and academic support through innovative curriculum designed to inspire curiosity, creativity, and fun.

We believe in a strong partnership between our staff, parents, and classroom teachers and administration to provide a cohesive environment for the students we serve. Our staff are professionals in the field of Child Development and are leaders in school age care. They intentionally create an atmosphere where children feel welcome, nurtured and safe. Kids' Country is committed to ongoing professional development and training for its staff, which ensures a creative and exciting environment for your children to learn and grow.
Purpose
Kids' Country (San Ramon Valley School Age Childcare Alliance, Inc.) was founded in 1985 by community parents
searching for a quality childcare solution for their children. The vision of the parents at that time was childcare
facilities located right on the campuses of the elementary schools. It was a new and untested model, but one
whose time had come. This model offers parents unparalleled flexibility and convenience. Kids' Country's goal
is to provide a safe space that all children and families have access to. We create welcoming, enriched, inclusive
environments that inspire children to collaborate, communicate, and explore.
Vision
To be recognized for accredited excellence in out-of-school programming where children and employees succeed and shine
Mission
Support a child's natural curiosity and love of learning in safe and inspired environments.
Values
Our Values Drive Everything We Do

Dedication- We are dedicated to ensuring children come first in everything we do.

Innovation- Our dynamic programming is tailor-made for children in our community.

Excellence- Our passionate staff are highly trained child development professionals and leaders.

Community- We are deeply embedded in and committed to our community.
Company Snapshots