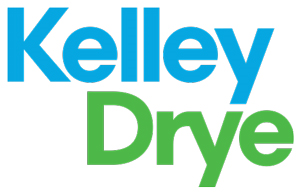 Kelley Drye & Warren LLP
Kelley Drye & Warren LLP
Kelley Drye & Warren LLP is an international law firm founded in 1836 with more than 300 lawyers and other professionals practicing in New York, NY; Washington, DC; Los Angeles, CA; Chicago, IL; Houston, TX; Austin, TX; Stamford, CT; and Parsippany, NJ, additionally offering a full scope of legal service through our affiliate relationship with the Mumbai-based independent law firm, Fortitude Law Associates.

Kelley Drye helps clients reach their business goals by providing legal advice in more than 30 practice areas, delivered with efficiency, lean staffing, excellence in advocacy, early resolution of litigation and use of state-of-the-art technology.

For more than 180 years, Kelley Drye has provided legal counsel carefully connected to our client's strategies and has measured success by the real value we create. Although the practice of law has evolved with time, the value of outstanding client service – and Kelley Drye's commitment to providing it – have remained unchanged.