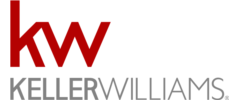 Keller Williams Realty
Keller Williams Realty
Keller Williams® Realty, Inc. an American real estate technology franchise company headquartered in Austin, Texas. KW has over 2,300 real estate agents in the Twin Cities, operating 20 offices across the Minnesota area. Keller Williams Realty is currently the largest residential real estate company in the United States with more than 180,000 agents globally.
Mission
"To build careers worth having, businesses worth owning, lives worth living, experiences worth giving, and legacies worth leaving."
Additional Culture Details
Keller Williams is a culture built on shared beliefs. The culture comes from a result of organizing the goals of the business around its solid, positive core values and cultivating that with every associate on a daily basis. At Keller Williams the idea of culture is what embodies the success of the organization, its a system of value, beliefs and practices shared by a group of people better known as a family of KW associates. The pillar of Keller Williams culture is strengthened by the engagement of Mo Anderson. Mo leads the organization by example and embodies the spirit of happiness through service. She honors this culture global every year celebrating her birthday with a day she created known as RED Day - "Renew Energize, and Donate"