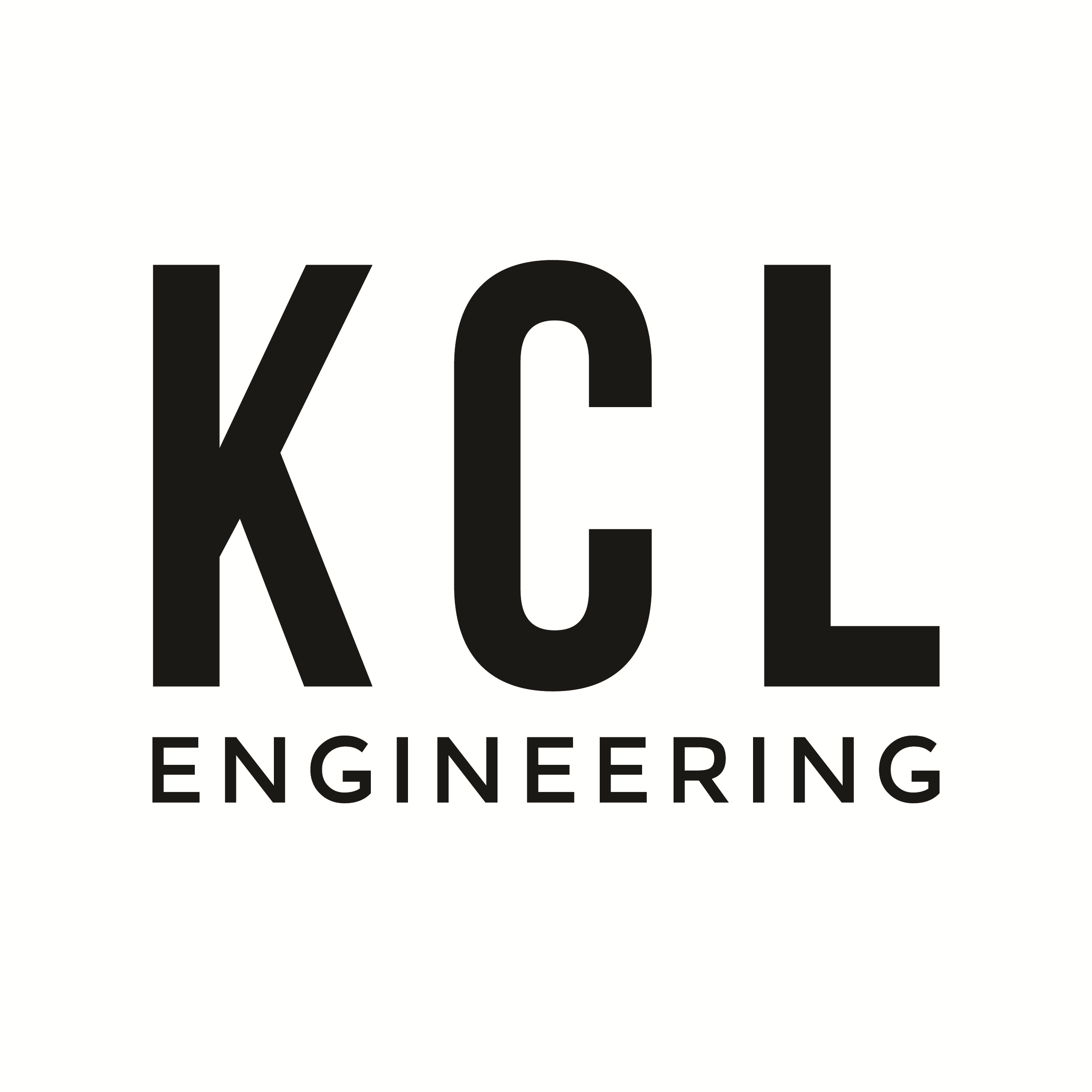 KCL Engineering
KCL Engineering
At KCL Engineering, we have made it our mission help build a world we all want to live in and we work diligently to redefine consulting engineering for mechanical, electrical, plumbing, and technology design needs. KCL's core values center around the client experience, engineering ingenuity and company culture. Our signature entrepreneurial work style paired with our flexible and collaborative culture drives teams to creatively problem solve and bring forward unique solutions. We are proud to claim that several first-of-its-kind engineering solutions have been the result of our flair for thinking outside the ordinary, establishing KCL as a sought after engineering consultant for a better design and construction experience.
Purpose
KCL is fearless about pursuing new and interesting projects and has the intelligence and confidence to find solutions where others have fallen short. This has led to exciting market expansion
opportunities for KCL Engineering. Our approach starts with the deepest respect for our clients relationships and we view ourselves as having the important role of being the perfect extension of their goals and project vision. The challenges that come with building projects requires the team to maintain a relentless attention to detail for preemptive problem detection and quick course correction when issues may arise. We are shooting above a level of just being satisfied - we expect our clients love their results.
Vision
Our brand and business is about "Helping to Build the World We All Want to Live In". This includes creating an internal environment where people love to work and they have the opportunity to focus on growth and designing thoughtful solutions for our clients . KCL serves the outside world in a way that we hope will yield amazing projects done intelligently and beautifully and makes us all feel a bit more fulfilled.
Mission
At KCL Engineering we have made it our mission to redefine consulting engineering. Clients can expect the benefits of superior project leadership and a company culture that promotes innovation and breakthrough thinking. Our people are intrinsically motivated to deliver what is best for our projects with a signature flexible and friendly work style that appreciates the value of personal relationships.
Additional Culture Details
Giving back is rooted in our culture. Contributing to communities and causes is part of what we do. From volunteering, mentoring, engaging, participating, hosting, supporting, and donating - KCL Engineering was founded on the principal that we can, and will give back to our communities. It's no secret we love innovation. Which is why we love giving every employee a slice of the KCL charitable pie to connect with causes that are meaningful to them using Given, a new and innovative donation platform that allows employees to donate KCL funds to non-profits that inspire them.
Values
Culture

At KCL culture enables our company to be great. Our collaborative and flexible atmosphere is built through honesty, integrity and reliability. When leadership and staff share a mutual trust we can bring forth new ideas - set big goals and aim high. It's a company buy in that greatness takes effort. If the company is working hard and making a profit the fun factor is high and embraced by all.
Company Snapshots