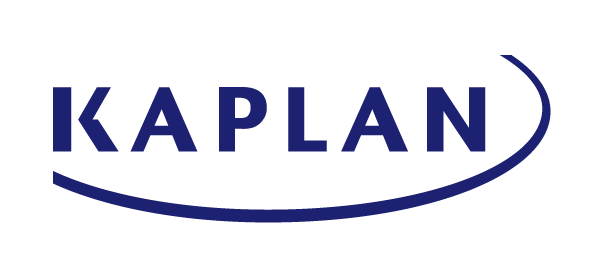 Kaplan
Kaplan
Purpose
Throughout our 85-year history, Kaplan has been a beacon for expanding educational access and a leader in instructional innovation.

One of the world's largest and most diverse education providers, Kaplan preps high school students for the SAT and ACT, so they can enter college to become teachers, engineers or whatever they aim for. We help doctors and nurses, lawyers and financial advisors pass their licensing exams. We help adult learners return to college to earn a degree. We also partner with businesses to provide professional training and advising to improve their employees' productivity and opportunities for career advancement.

Kaplan also has a long history and deep experience providing educational services to colleges and universities across the globe. These take the form of university pathway programs, international student recruitment, university hosting, residential design and an array of student support services. Kaplan helps colleges and universities develop best-in-class online degree programs, helping to boost their reach, enroll qualified students and improve student outcomes.

We continually strive to make the learning experience for our students the best we can with a rigorous focus on educational performance and results. Kaplan operates in 27 countries and maintains relationships and partnerships with more than 4,000 educational institutions, and over 12,000 corporations and businesses. Our vast scope in terms of both capabilities and assets sets us apart.
Vision
Our employees are guided by The Kaplan Way, which expresses the vision and values that guide our day-to-day work. First among its pillars is Student Success, to reflect everyone's overriding focus on serving students' needs and goals in whatever role they perform. We're all committed to making Kaplan a great place to work, learn, and grow while strengthening the communities in which our employees live and work.
Mission
Kaplan helps individuals achieve their educational and career goals. We build futures one success story at a time.
Additional Culture Details
At Kaplan, we are driven by the values that guide us. We follow several key principles that embody our commitment to the success of our students and partners and how we help them advance towards the goals that matter most to them:

Act with Integrity
Support and Empower
Grow Knowledge
Drive Results Together
Create Opportunity
Champion Diversity, Equity & Inclusion

Our employees are our greatest asset; we support them so they can positively impact our students and customers as well as be fulfilled in their careers. We believe strongly in keeping our employees engaged. This includes activities like our quarterly networking events, tools and resources for managers to engage with their teams, heritage month and seasonal celebrations, facilitating regular DEI discussions and workshops, and encouraging volunteerism. Additionally, we support a culture of continuous learning with our various development and learning opportunities that we offer employees, like Develop U — our internal Kaplan for Kaplan learning series — as well as curating resources for employees to enhance and develop their competencies in a variety of areas.
Headquarters
Fort Lauderdale, FL
Employees
4,260 US Employees
Industry
Education - Other
Company Snapshots