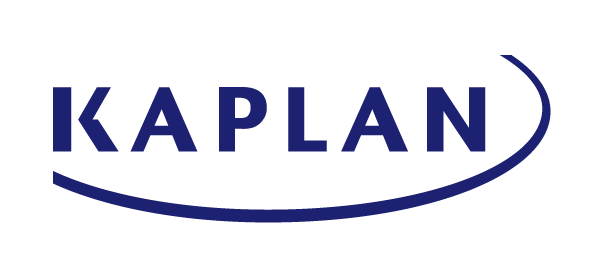 Kaplan
Kaplan
Purpose
Throughout our more than 80-year history, Kaplan has been a beacon for expanding educational access and a leader in instructional innovation.

One of the world's largest and most diverse education providers, Kaplan preps high school students for the SAT so they can enter college and become teachers or engineers or whatever they dream. We help doctors and nurses, lawyers and financial advisors pass their licensing tests. We help adult learners return to college to earn a degree. We enable global educational experiences through language study and study abroad programs. We provide professional training to improve employees' productivity and opportunities for career advancement.

Kaplan has a long history and deep experience providing educational services to colleges and universities across the globe. These take the form of university pathway programs, international student recruitment, university hosting, residential design and an array of student support services.

For businesses, Kaplan provides expert exam preparation for professional licensure and certification as well as corporate training, leadership and professional development, and educational consultation services.

We continually strive to make the learning experience for our students the best we can with a rigorous focus on educational performance and results. Kaplan operates in over 30 countries and maintains relationships and partnerships with more than 1,000 school districts, colleges and universities, and over 10,000 corporations and businesses. Our vast breadth and scope in terms of both capabilities and assets sets us apart from our competitors.
Vision
Guided by core values that include Integrity, Support, Knowledge, Opportunity, and Results, we are intensely focused outwardly on helping our students and partners succeed, and inwardly on making KNA a great place to work, learn, and grow while strengthening the communities in which our employees live and work.
Mission
Kaplan helps individuals achieve their educational and career goals. We build futures one success story at a time.
Additional Culture Details
The Kaplan Way is our set of guiding priorities—Student Success, A Great Place, Continuous Transformation, and Shared Values—that describe the type of company we are and want to be. They reflect the values and principles we live by and the standards against which we make decisions every day.
It's a set of standards we should all be using as we make decisions every day. As you're making choices each day here at Kaplan, you want to be asking yourself:
"Is the choice I'm making consistent with The Kaplan Way?"
Headquarters
Fort Lauderdale, FL
Employees
5,384 US Employees
Industry
Education - Other
Company Snapshots