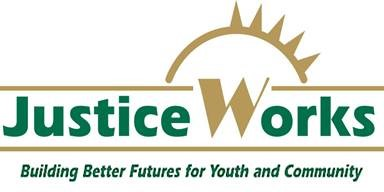 JusticeWorks YouthCare
JusticeWorks YouthCare
Purpose
Kids First! In everything we do, the needs and concerns of youth and families are our fundamental concern. All of our work is directed to help the youth and families in our care.
Vision
JusticeWorks will excel by doing whatever it takes to achieve positive outcomes with the children and families we provide care to, and by tracking the results of our work so public sector customers can see that they had a substantial return on their investment with us.
Mission
JusticeWorks YouthCare has as its mission the goal of building better futures for youth, their families and the community. JusticeWorks provides innovative programs that identify and build on youths' and families' strengths. We create structure to positively redirect their lives. We help youth become good citizens and assist their families to resolve their problems and to be supportive of their children. Our efforts help remedy damage to the community and restore community safety.
Values
Whatever It Takes

JusticeWorks embodies the heart and head of human service. At our heart is a passionate, tireless commitment to improve the lives of those with whom we're entrusted to work. We are proactive, innovative and persistent at finding the ingredients to make a positive difference for our children and families.
Headquarters
Pittsburgh, PA
Employees
646 US Employees
Industry
Other - Other Services
Company Snapshots