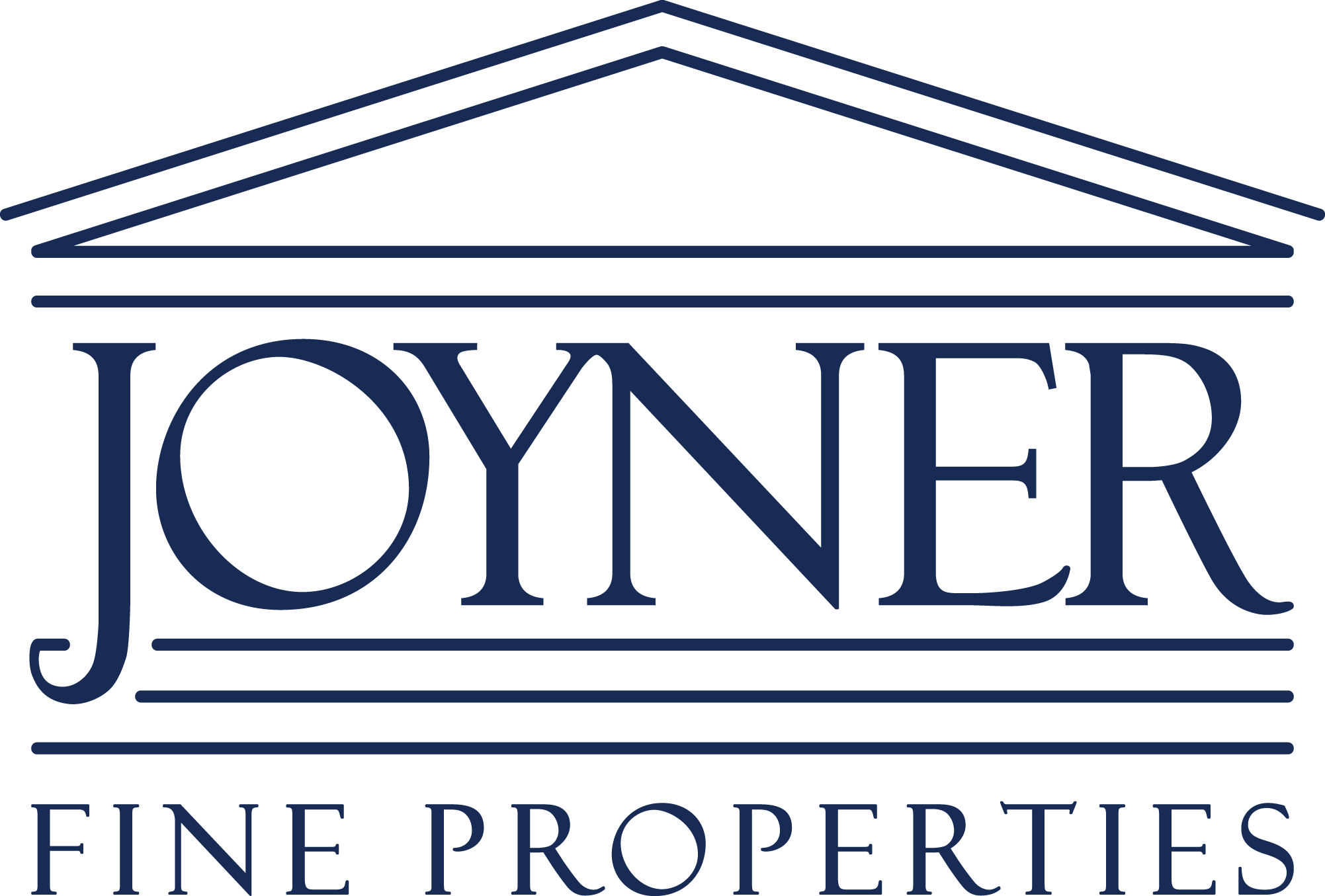 Joyner Fine Properties
Joyner Fine Properties
We offer value to our clients during the buying/selling process of real estate transactions, striving to be the most professional and knowledgeable advisors and providing them with the information they need to make result-driven decisions.
Purpose
Provide world class service by offering clients high value solutions to meet all lifestyles.
Vision
We believe "In an organization, the greater the correlation between the values of its members and the values of the organization, the greater the success."
Mission
We help people solve problems by being their source of knowledge for residential and commercial brokerage.
Additional Culture Details
We believe that:
That people stay in environments where they are learning and leave environments where they are not learning A creative productive environment must be natural.
-    We believe in personal motivation and personal recognition
-    We do not believe in over-reliance on incentive motivation
-    We believe in motivation without fear

An environment of creativity, growth and productive changes will encourage our associates to
maximize their potential
In an environment of mutual respect, consistent with personal values based on spiritual, intellectual, physical, financial and psychological equity, we will not sanction incompetence or mediocrity
That the following "Top Line Values" will lead to respective "Bottom Line Results"
(see attached)


Values
Human Resources

Are our best resources. We believe in developing people who -    Believe in real estate as a career -    Believe in themselves -    Believe in their company
Company Snapshots