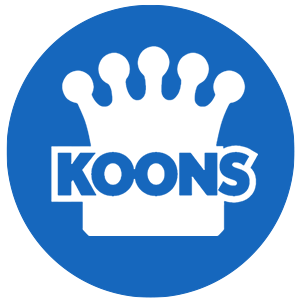 Jim Koons Automotive
Jim Koons Automotive
As one of the 15 largest automotive retailers in the country, the ever-growing Jim Koons Automotive Companies currently operates 28 franchises in 19 locations. Koons Automotive, with a team of over 2,000 happy team members in the Mid-Atlantic region, has been a Washington Business Journal's "Best Place to Work" 11 times, and a "Top Workplace" 3 times, and counting! Koons has created a collaborative and inclusive workplace, fueled by innovation and the common goal of providing the best customer experience possible.
Vision
With over 3-Million happy customers, the team at Koons is focused on delivering a modern, simple, and convenient vehicle purchase and service experience. We achieve that vision by fostering a workplace that thrives on collaboration and innovation.
Mission
Jim Koons Automotive Companies is a family-owned and operated automotive group since 1964. With 28 franchises in 19 locations in the Washington, DC area, including Maryland, Virginia and Delaware; Koons represents Buick, Chevrolet, Chrysler, Dodge, Ford, GMC, Hyundai, Jeep, Kia, Lexus, Mercedes-Benz, Ram, Sprinter, Toyota, and Volvo brands as well as a full-line of certified pre-owned vehicles.

Koons is on the Top 15 list of largest automotive groups in the U.S., and one of the largest privately-held dealership groups in the nation. Koons was named one of Washington Business Journal's "Best Places to Work" 11 times and "Top Work Places" 3 times.
Additional Culture Details
The automotive business is about more than just selling cars - it's relationship building, team camaraderie, and personal and professional growth.
Company Snapshots