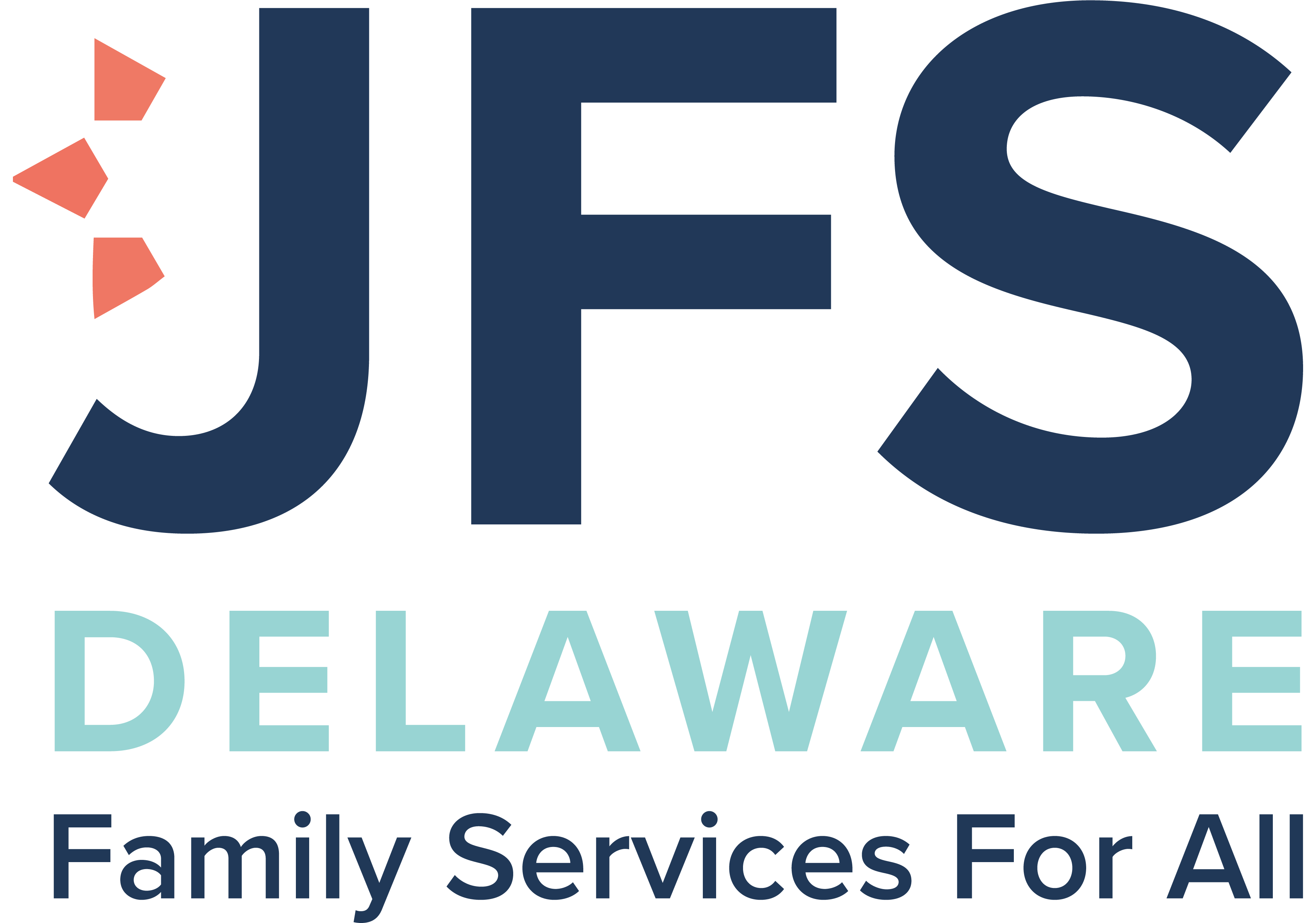 Jewish Family Services of Delaware, Inc.
Jewish Family Services of Delaware, Inc.
Founded in 1899, JFS Delaware is a comprehensive, interdisciplinary non-profit human service agency that offers a continuum of services to meet the needs of individuals and families throughout Delaware. The agency's mission reflects the desired outcomes: to strengthen individuals families, and the community through counseling and support services. To fulfill this mission, JFS provides services including (but not limited to) therapeutic counseling and support groups, cancer-specific counseling, psychiatric services and medication management, refugee resettlement and case management for new Americans, care navigation for older adults, dementia-specific care and caregiver support, and a wide variety of community programs and volunteer services.

JFS supports people of ALL backgrounds by assisting families through life transitions, helping youth and children grow stronger, and ensuring the safety and dignity of older adults.
Vision
At JFS, we strive to create and serve a mentally, physically, and emotionally healthy community in which each person has equal access to high-quality support and the resources they need.
Mission
JFS Delaware strengthens individuals, families, and the community by providing counseling and support services.

Our Promise: We provide comprehensive support to all, regardless of religion, race, socio-economic status, sexual orientation, gender identity, ability, or special need.
Additional Culture Details
We are committed to serving our community –particularly the most vulnerable members– during times of challenging transitions and crises throughout their lives.

Our talented team is comprised of dedicated, caring, and experienced social workers, psychiatrists, care managers, and professional support staff. We all share a commitment to enhancing the lives of those we serve. Our team members are passionate, energized, and skilled professionals who share our agency-wide goals and values, and want to make a meaningful difference every day.
Company Snapshots