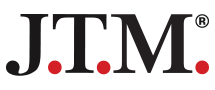 J.T.M. Food Group
J.T.M. Food Group
Family owned and operated since 1980, J.T.M. Food Group specializes in menu solutions that deliver superior results to the foodservice industry. Focused on customer service, quality and innovation, J.T.M. serves thousands of schools, restaurants, military and government organizations, food distributors and retailers throughout North America. Since 1980 J.T.M. Food Group has experienced tremendous growth which is driven by our innovative people, products and technologies. We are a family business we understand that being the best requires hiring and developing passionate people who want to contribute to our future growth and success.
Purpose
"My father started the business as a butcher shop in the 1960s, but now we're so much more than a meat company. We serve schools, restaurants, grocery stores, the military and customers across the country, with the same commitment to integrity and quality we've had since the butcher shop days."- Tony Maas, President/CEO
Vision
Our team is committed to innovation and growth, and that approach is creating more and more opportunity for JTM to flourish. Being a national leader in the school foodservice and foodservice distribution industries, it is vital to continue to stay ahead of trends and opportunities.
Mission
J.T.M. constantly strives to create a positive work environment that is built on a genuine respect for the contributions of each and every employee. We focus on recognizing both team and individual contributions, and we work hard to build a collaborative work environment that solves real problems for real customers. J.T.M. provides significant opportunities for personal growth and career development. At J.T.M. we respect diversity and encourage all applicants who feel that they want to work in a growing entrepreneurial environment.
Values
Serving God & His People

Being grateful & generous
Company Snapshots