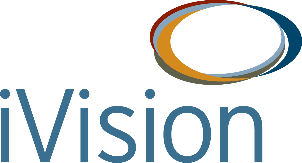 iVision
iVision
iVision engineers success for its clients through objective recommendations, process and technology expertise, as well as best-of-breed guidance. The firm provides infrastructure and application solutions, organized into six complementary practices: Cloud, Security, Network, Data Center, Digital Workspace, and IT Workflow.
Founded in 2004, iVision is privately held and headquartered in Atlanta. In 2020, iVision partnered with CIVC to provide even more scale and velocity in delivering complete solutions, and in 2021, acquired and merged with Carve Systems to offer clients enhanced cybersecurity services.
iVision's Alliance Partners include Cisco, NetApp, Microsoft, EMC, Riverbed, F5, Citrix, VMware, Veeam, and Commvault. This range of partnerships enables iVision to provide unbiased, objective recommendations to help clients select, design, build and manage next-generation IT infrastructures and applications that are the best fit for their businesses.
Purpose
Engineer the future, today.
Vision
We will build the world's most respected technology services firm in partnership with our clients.
Values
Passion

We are fully engaged, passionate about serving clients and working as a team.