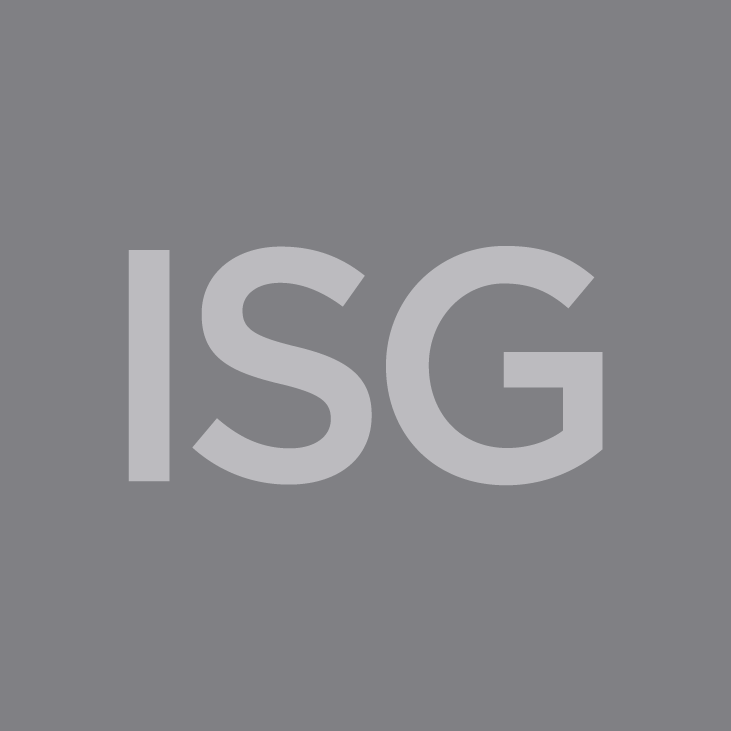 ISG
ISG
ISG has a rich history that extends over 47 years of building trusting relationships with clients, stakeholders, and the community. As a multi-disciplinary firm that is 100% owned by employees, ISG serves numerous markets and fosters strong collaboration between all disciplines, providing clients a diverse knowledge base, high level of creativity, and broad perspective. ISG's business philosophy is centered around building relationships, translating experience across synergistic markets to the advantage of partners, and constantly striving to add value to services by seeking new and creative technologies, professionals, and ideas. ISG's flexibility makes it possible; our focus and innovative solutions make it happen.
Purpose
To provide innovative architecture, engineering, planning, and environmental solutions that foster cohesion across 12 markets, bringing value to ISG clients and the communities it serves.
Vision
Commit to 360° sustainability. Focus on relationships. Listen with intent. Empower personal growth. Lead with opportunity. Exceed expectations.
Mission
Simplify Solutions - Passionately Design the Future
Additional Culture Details
Our people are team-oriented, innovative, committed, humble, and invested in success. The ISG philosophy is centered around strengths, leveraging talents to guide personal development and team collaboration. We are committed to the success of the communities we serve, and actively participate in industry and community organizations. We manage through empowerment and lead by example, mentoring at all levels and stages. But even while we are passionate about our work, we love to have fun too. We are eager and energetic, and fully embrace a work hard, play hard mentality. You might see us on the patio over lunch during the warm summer months or keeping warm with a local beverage brewed in an ISG designed facility.

ISG's growth and sustainability are based on the unwavering belief that growth is essential for the betterment of our people and firm. ISG believes in having the right people collaborating as a multi-disciplinary team of industry professionals each offering a unique skillset that add value to the collective team in both good times and when faced with new challenges. Most importantly, ISG fosters growth through positive mentorship and progressive ideas that lead to strategic decisions. With an unwavering understanding of who we are, our culture, and values, ISG continues to cultivate long-term partnerships across the 12 markets we serve guiding not only ISG's growth as a firm but guiding growth among the communities that we serve. #ISGAllIn

Values
Empathy

We strive to see things from your perspective, and provide expertise and advice to improve your condition.
Company Snapshots