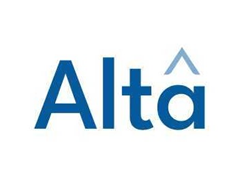 Alta Finance Group
Alta Finance Group
Alta is one of America's largest, smartest, longest standing independent financial research firms. Our headquarters office is in Baltimore's Mount Vernon neighborhood, and we also maintain an office in Arlington, Va., for the editors and developers of our website.

Alta editors and analysts have varied backgrounds in the financial industry. They have worked as hedge fund managers, financial advisers and securities analysts. Their work has been featured in, among many other places, The New York Times, The Wall Street Journal, CNN, Bloomberg, Fox Business, Time, MarketWatch and Barron's.

Unlike many financial firms, Alta does not accept money from the companies we cover. We don't accept banking fees. We simply publish our ideas with the aim of enriching and educating investors. If we do our jobs well, our customers stick around. It's a simple, transparent business model investors have loved since the 70s.

Alta is a wholly-owned subsidiary of MarketWise.
Purpose
Started in 1973 in the Washington, D.C., region by a business visionary named Tom Phillips, Alta publishes detailed research and recommendations for self-directed investors, financial advisers, and money managers. Founded in the Washington, D.C., region, Alta is home to some of the nation's most successful independent investing analysts, whose goal is to make our customers' investing decisions easy and very profitable.

Through those analysts, we publish more than a dozen eletters (free), monthly newsletters, and "premium" trading services. Inside our products, our customers find a range of useful, interesting — and most importantly actionable — insights and recommendations. We sell most of our products on a subscription basis, much like newspapers and magazines.

We also offer daily investment advice, via our website (altapub.com) on specific companies, cryptocurrencies, and other investing strategies and trends, free of charge. Our website, along with other forms of marketing, is how we find and build relationships with the customers for our free e-letters and paid publications.
Mission
We strive to provide an unmatched track record of serving investors. We publish our ideas with the aim of enriching, educating, and entertaining investors.
Additional Culture Details
We strive to make our company an amazing place to work where staff members get enriched financially, learn a LOT, and have fun while doing it. We offer a flexible working environment. While we maintain offices in Baltimore and Arlington, many of our employees work from home… all around the country. We also have a casual dress code, offer paid parking and public transit, and host many cool corporate events and social events every year.

Our team is made up of the brightest and most talented people in our industry. But it's not just talent that drives success here — we surround ourselves with people we enjoy working with. Whether we're collaborating on a challenging project or laughing together on a virtual after-hours trivia competition, our camaraderie makes us feel like family. Our company isn't just a place where you can grow a long-term career (many of our team members have been here for years… even decades), it's a place where you can fulfill your potential and build lifelong friendships.
Company Snapshots