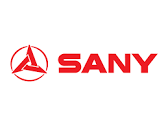 Integrity Staffing Services
Integrity Staffing Services
Integrity Staffing makes a difference in the lives of our employees, clients and community by understanding the challenging needs of today's workplaces and matching extraordinary people with exciting career opportunities.
Vision
Extraordinary Leaders providing superior service and innovative solutions with the highest level of Integrity to our clients and workforce.
Mission
At Integrity Staffing Services, we pride ourselves on world-class customer service, extensive staffing industry experience, and building long-term partnerships by customizing solutions that fit our clients' specific staffing needs. We understand the changing needs of today's workplaces and the landscapes of the Northeast Ohio and the national economies. Our talented team of Certified Staffing Professionals is equally adaptive, accessible, and knowledgeable to deliver timely, quality, flexible solutions for our clients. With over 28 years of operating experience in Northeast Ohio and nationwide, Integrity Staffing Services remains committed to the region's economic development and success by matching qualified candidates with great workplaces.
Values
Innovation

Overcoming challenges with out-of-the-box thinking and leveraging our technology and relationships to help us excel in all areas.