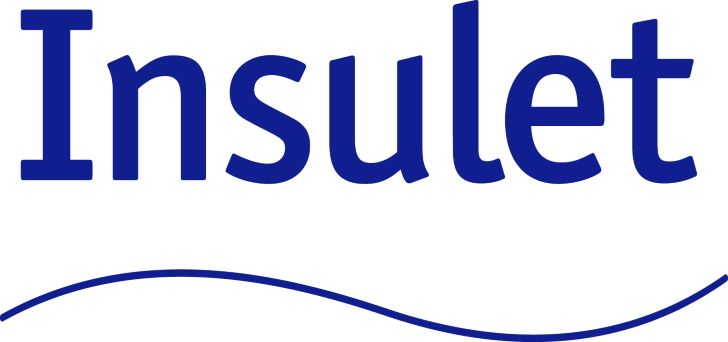 Insulet Corporation
Insulet Corporation
Insulet Corporation, headquartered in Massachusetts, is an innovative medical device company
dedicated to simplifying life for people with diabetes and other conditions through its Omnipod product platform. The Omnipod®
Insulin Management System (Omnipod System) provides a unique alternative to traditional insulin delivery methods. Founded in
2000 (NASDAQ: PODD), Insulet operates with a customer-centric focus to supply high-quality products and expand the use of
insulin pump therapy.

Omnipod offers waterproof†, concealable insulin management through Pod Therapy. An alternative to traditional insulin pumps, Pod Therapy consists of two primary parts: the tubeless Pod and the handheld Personal Diabetes Manager (PDM), kept nearby to wirelessly program insulin delivery. No multiple daily injections, tubes, or tangles to hold our customers back.

† The Pod has an IP28 rating for up to 25 feet for 60 minutes. The PDM is not waterproof.
Purpose
Simplifying the lives of people around the world who need insulin to live healthy and happy lives
Vision
Enable our customers to enjoy simplicity, freedom, and healthier lives through innovative technology
Mission
To improve the lives of people living with Diabetes
Additional Culture Details
We believe that empowered, inspired, and supported employees do great things.

And while we nurture a fast-paced, high-performance environment, it is in service to our purpose of simplifying the lives of people around the world who need insulin to live healthy and happy lives.

That purpose gives our efforts focus, discipline, and accountability.

At Insulet, our diverse, inclusive, and global culture reflects the diversity of the consumers we serve and creates an environment where all employees feel welcomed, respected and valued. And our focus on environmental sustainability demonstrates our support of the Omnipods global community at large.
Employees
1,723 US Employees
Industry
Medical Devices & Products
We're Hiring!