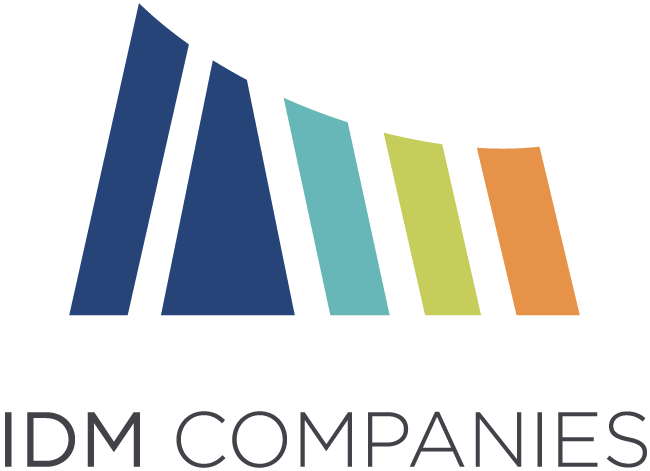 IDM Companies
IDM Companies
Always Building Better. IDM Companies is a fully integrated real estate company focused on investing, developing, and managing multifamily apartments in the Pacific Northwest and Southwest Regions of the United States. We owe our continued growth in the industry to a strategic vision based on values of faith, respect, and integrity. With a focus on building both traditional garden-style apartments and urban mid-rise spaces, IDM professionally manages 7,100 apartment homes and has another 3,200 units currently in development.
Purpose
By finding the best in the business, we create value in the communities we serve every day. At IDM Companies, we provide residents with one-of-a-kind living experiences through our concierge-style customer service, amenity-rich spaces, exquisite interior design, landscape, and quality of build that comes with over 30 years of experience in the industry.

We invest in our people. IDM provides career growth opportunities, leadership programs, corporate trainings, competitive compensation, benefits, volunteer hours, incentive programs, and a fun, supportive culture. We are seeking exceptional people to help us continue to grow our company. If you share our vision for excellence, collaboration and service – we want to meet you! At IDM, we value our employees and clients like family.
Vision
Stronger communities and relationships resulting from a relentless pursuit of an eternally focused business model, one that is blessed with success, while living committed to Faith, fairness, integrity, and respect.
Mission
Through committed Faithful leadership, invest wisely, develop passionately, and manage responsibly, to create a humble multi-generational legacy of stewardship, quality, integrity, and accountability.
Additional Culture Details
"We take care of our people because people are the most important part of our business." - Jeff Gordon, CEO
Values
Number 1

IDM is built on a foundation of faith, respect and integrity.
Headquarters
Vancouver, WA
Employees
206 US Employees
Industry
Property Management
We're Hiring!
What employees are saying
The people here are so nice and helpful. They are genuinely appreciative and supportive. Hard work is rewarded. This is honestly the best place I have ever worked, in any industry.
I am given the freedom to do my job to the best of my ability. I appreciate the trust my managers give me and that they know I'm managing a project well and don't feel the need to micro-manage.
I am able to keep work and life separate which helps me give 100% at work while also going home and being able to enjoy life and leave work at work.
Company Snapshots