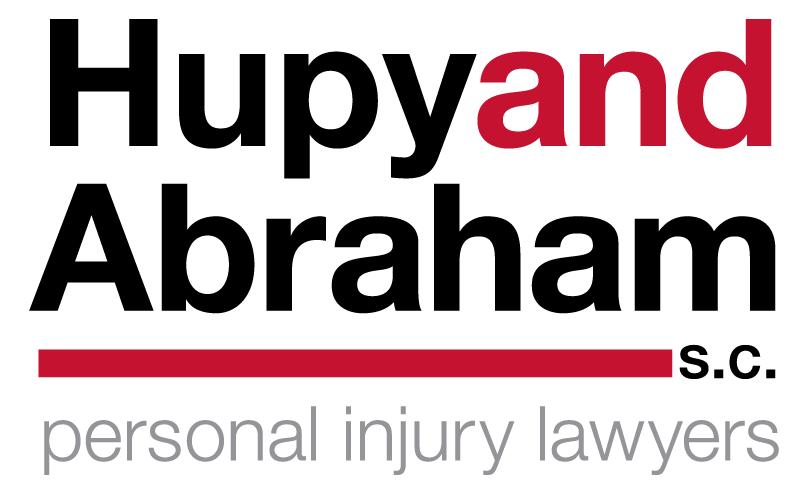 Hupy and Abraham, S.C.
Hupy and Abraham, S.C.
Hupy and Abraham, S.C. is a top-rated, hard-hitting personal injury law firm known for service and results. The firm specializes in car accidents, motorcycle accidents, wrongful death and pharmaceutical class action cases. Hupy and Abraham has decades of experience satisfying thousands of clients and recovering over a billion dollars for their injuries. For 50 years, injured people and their families have turned to Hupy and Abraham to help them recover from serious accidents and devastating injuries that have threatened to derail their lives.

In addition to collecting settlements for our clients, we have a long track record of giving back to the community. We have been heavily involved in helping the needy in our community and in changing laws to support and empower Americans.
Mission
The mission of Hupy and Abraham, is to give our clients the best possible representation from the beginning of their case to its conclusion; to help our clients in any way we can; and to go above and beyond the call of duty. We pledge to keep our clients informed, and to give each client personal attention. Our mission is also to do well by doing good; to give back to the community; and to promote and sponsor scholarship, educational and safety programs.
Additional Culture Details
Our firm fully supports and funds continuing education programs and seminars for staff members to maintain their professional certifications to do their position. We also encourage and fund professional memberships. We are a member of MRA, which provides training and development programs for our managers and human resources staff. In addition, we have hosted on-site and/or webinars on client service to our staff firm-wide.

We recognize employee achievement through a variety of ways such as performance bonuses, spot bonuses, Kudos (peer-to-peer recognition program), larger merit increases and service award/bonus for tenure milestones.
Company Snapshots