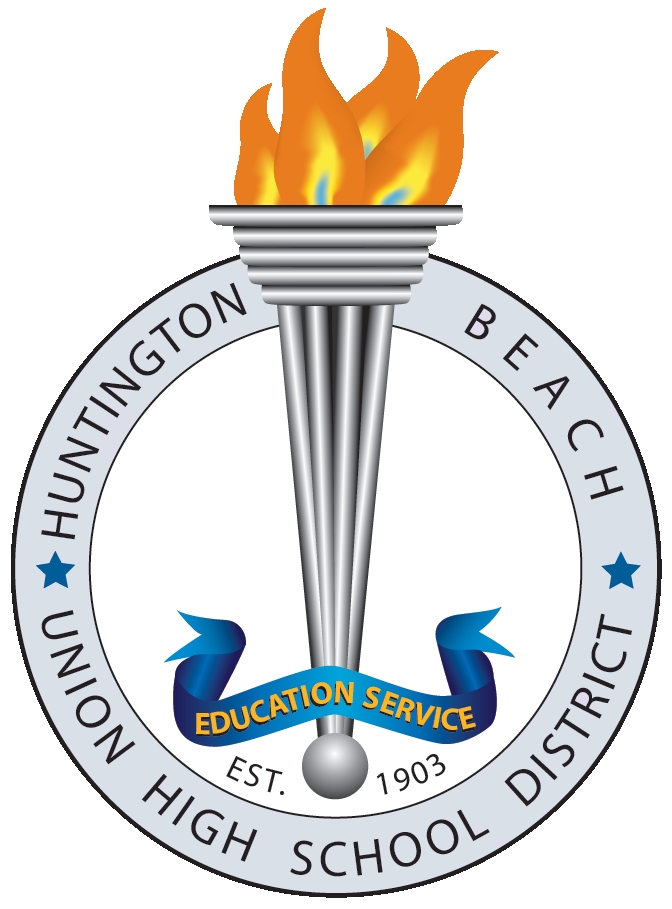 Huntington Beach Union High School District
Huntington Beach Union High School District
The HBUHSD is a public school district serving grades nine and above in the Huntington Beach, Westminster and Fountain Valley communities. Our mission is to educate, prepare, and inspire our students to change the world.
Vision
Empowering minds and building futures through innovative learning.
Mission
We will educate, prepare, and inspire our students to change the world.
Additional Culture Details
The Huntington Beach Union High School District, located in Orange County, California, is comprised of approximately 16,000 students in six comprehensive high schools (Huntington Beach High School, Edison High School, Marina High School, Ocean View High School, Fountain Valley High School and Westminster High School), one continuation high school (Valley Vista High School), one alternative school (Coast High School), and the Huntington Beach Adult School. Our schools are known for their commitment to academic excellence for all students in the communities they serve.

In addition to the wide array of academic offerings at all comprehensive campuses, designated schools have established a variety of specialized programs to enhance student success. These programs include Model United Nations (MUN); Academy for the Performing Arts (APA); International Baccalaureate (IB); Math Educational Resources Integrated with Technology and Science (MERITS); Advancement Via Individualized Determination (AVID); Center for International Business and Communication Studies (CIBACS); and Entertainment &Tourism and Health Academics.

The HBUHSD has gained notoriety for providing a full spectrum of special programs and alternative settings for students with Individualized Education Plans (EPs). With programs like the Special Abilities Cluster (SAC), Pathways and Endeavors, students with special needs have the opportunity to receive instruction in accordance with their individual needs and to participate in activities a comprehensive school site has to offer.

Higher education opportunities are also offered nearby. The University of California and the California State University systems have campuses within easy driving distance. Additionally, Coast Community College District provides excellent two-year community college programs for students.

If you want to learn more about the Huntington Beach Union High School District and our guide for educating our students, please download and read our new 2016-2019 Strategic Plan.