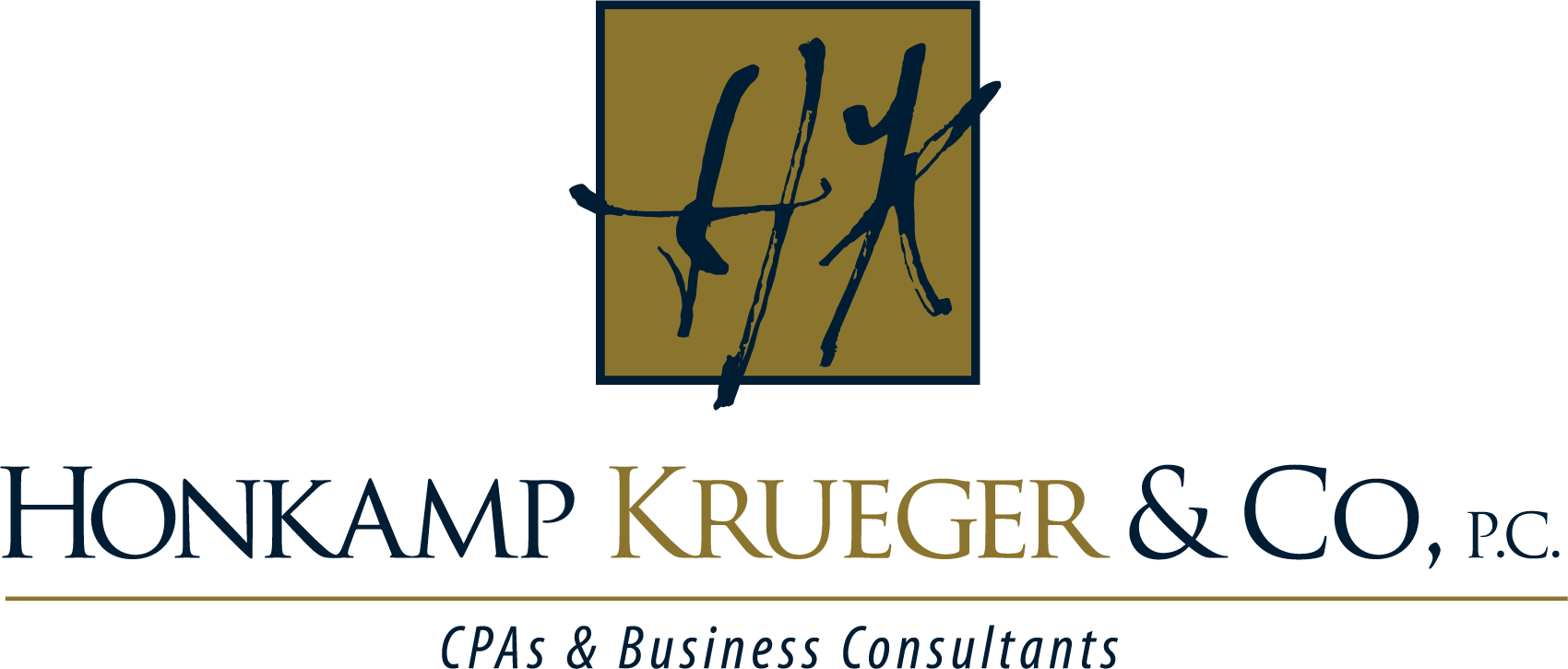 Honkamp Krueger & Co, P.C.
Honkamp Krueger & Co, P.C.
HK is a Top 100 CPA and business consulting firm in the U.S. and the largest Iowa-based CPA firm (Accounting Today, 2019). As one of the nation's largest and most respected professional service firms, we serve clients in all 50 states with value-added, forward-thinking, effective, and timely solutions across more than 40 service lines. For over 70 years, privately-held organizations, Fortune 500 multi-nationals, franchisor organizations, individuals and nonprofits have experienced the HK's promise of world-class customer service and innovative solutions.

Our clients number in the thousands and range from privately-held organizations, Fortune 500 multi-nationals, franchisor organizations across all industry sectors, government agencies, individuals and nonprofits. HK adds value to our clients by providing forward-thinking, effective, and timely services and solutions.
Purpose
HK is in the business of helping your business, your family, your legacy, your employees, and your community.
Vision
To be a forward-thinking firm serving forward-thinking clients.​
Mission
At the Honkamp Krueger family of companies, we anticipate, innovate and deliver solutions to enrich the lives of our people, clients and communities.
Additional Culture Details
Surrounded by a world of change, one of your best bets to supplement your livelihood is to continuously learn and grow. Honkamp Krueger's suite of services offers the opportunity to help you progress in your career: professionally and personally.

Inside our firm, the collaborative, people-focused culture encourages mutual respect, open communications and ongoing learning. Broaden your career path and your mind through our various corporate training programs, education initiatives, performance management programs, mentoring programs and regular performance feedback. Outside of work, you'll have time for the people you care about most – family and friends.

Our leadership team is very cognizant that the broader our employees' backgrounds, experiences and education becomes the more diverse their views and insights evolve. Honkamp Krueger fosters forward thinking, innovation, diversity, ethics and integrity to strengthen our organization and our people, and to respond to our clients' needs. The result is a collaborative environment that respects individual needs and promotes ongoing development.
Values
Caring

Caring team members and clients give our firm a family feel. We truly care about each other's success. We also care about our Midwestern roots and our communities and we encourage our team members to invest their time and talents in civic, community and professional organizations.