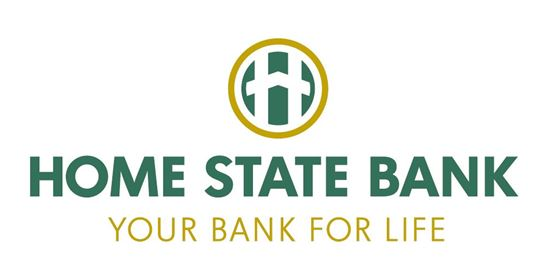 Home State Bank
Home State Bank
Home State Bank is a locally owned community bank providing a wide variety of banking services to customers all across Iowa and in most states across the nation. Building lasting relationships with our customers is our primary purpose. Our progressive foresight is evident through our use of high-tech methods such as cutting edge agricultural software solutions and advanced risk analysis techniques. Customers have access to convenient e-banking tools. We are committed to being our customers' "Bank for Life" from checking accounts to consumer and commercial loans to trust, land management and other wealth management services Home State Bank is committed to the financial success of each of our customers.
Purpose
Leaders in building lasting relationships
Vision
Every customer will say, "My bank is extraordinary!"
Mission
Leaders in building lasting relationships
Additional Culture Details
Team Promises
Confidentiality: We recognize and respect our responsibility to protect private information.
Accuracy: Our customers expect us to be accurate in our work. Do it right the first time, every time.
Professionalism: We will hold ourselves to a higher standard. We will be well trained and demonstrate positive character and competence in all that we do.
Attitude: We practice a positive and helpful team attitude. We will treat everyone with respect and courtesy.
Communication: We will share our knowledge, ideas, and opinions that lead to team success. We will be good listeners. We will say what we mean and mean what we say.
Dedication & Accountability: We are designed to build lifelong relationships. We will be hardworking, thorough and responsible for our actions. Own it, fix it, and learn from it.
Timeliness: To seize opportunities we must be punctual. We will pledge our time to the team.
Enjoy The Journey: We appreciate our time together and enjoy serving our customers. Ask yourself; is what I am doing today interesting, rewarding and fulfilling? At the end of the day we must feel good about the job we have done, the relationships we are building, where we work and who we work with. Only then can we feel good about ourselves, grow personally and professionally, and ENJOY THE JOURNEY.

Values
Integrity

Integrity is our foundation. We are professional, honest, trustworthy, confidential, sincere and respectful in all that we do.