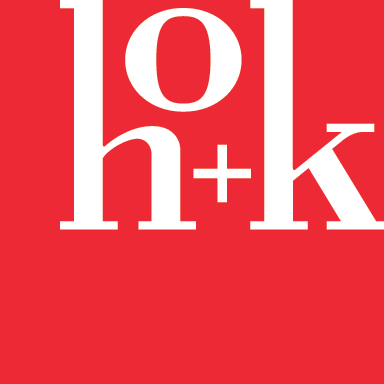 HOK
HOK
HOK is a global design, architecture, engineering and planning firm with 1,700 employees in 24 offices.
Purpose
HOK creates a better world by designing buildings and spaces that respond to the needs of people and the environment. Our design solutions are rooted in technical excellence, driven by imagination and focused on inspiring clients and communities.
Vision
We strive to use design to improve people's lives where they work, play, heal, learn and dwell. Blending art with science, the latest research, technology and sustainability solutions, we never stop questioning what's possible for our clients and the future.
Mission
Our mission is to deliver exceptional design ideas and solutions through the creative blending of human need, environmental stewardship, value creation, science and art. You can find our work around the world in a multitude of project types, from airports and hospitals to sports stadiums, offices, universities and more. We fuse our global reach with local understanding, employing regional experts who benefit from the expertise of colleagues across disciplines—architecture, engineering, interior design, planning, urban design, landscape architecture, lighting, consulting and environmental design—in offices across North America, Europe, the Middle East and Asia Pacific.
Additional Culture Details
Our global practice compels us to be responsible stewards for the environment. As we shape buildings and landscapes, we preserve natural resources and celebrate sustainable values. We measure our work by its reduction in energy use, and we're on track to ensuring our entire new project portfolio operates as carbon-neutral by 2030. HOK is also committed to pushing the profession forward in other ways, including resiliency, health and wellness, adaption of new technologies and inclusion. Our diverse workforce includes people from dozens of different countries and ethnicities. We celebrate our diversity in many ways, including a recurring intranet series that profiles individuals from the vast array of backgrounds that collectively define our organization.
Company Snapshots