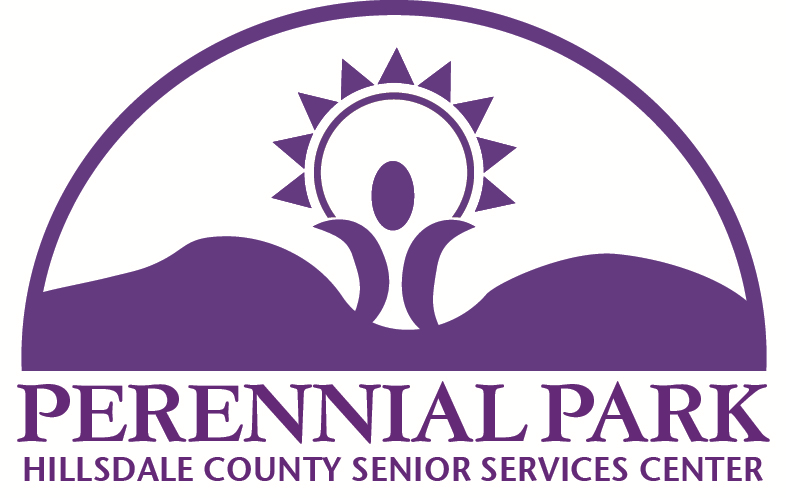 Hillsdale County Senior Services Center
Hillsdale County Senior Services Center
Established in 1983, Hillsdale County Senior Services Center, Inc. (a.k.a. Perennial Park) is a private nonprofit organization committed to providing help and encouragement to seniors while promoting good health, independence, and opportunities for socialization and involvement in the community. Acting as a Department on Aging for HIllsdale County, Perennial Park has become a pillar in the community by providing programs and services based on need - regardless of ability to pay. Some of our larger programs include Meals on Wheels, Homebased personal care and homemaking services, on-site Adult Day Respite Care and Temporary 24-hr. Non-emergency Medical Transportation, weekday Congregate Lunch, a community Fitness Center, a free durable medical equipment loan program, and much more.
Purpose
Hillsdale County Senior Services pledges reliable, compassionate help and encouragement to older persons while promoting good health, independence, and community involvement.
Vision
The Perennial Park Vision reflects the Center's goal to improve the quality of life for all Hillsdale County Seniors. Our vision addresses the need of rural residents facing a high incident of obesity, diabetes, cardiovascular disease, illiteracy, and limited opportunities for life-long learning. Future plans include a pool, gymnasium, and affordable housing.
Mission
The Center is a place where older persons meet to pursue mutual interests, receive services, and take part in programs and services which will enhance their dignity, improve their health, support their independence, and encourage their involvement in the community.
Additional Culture Details
We are a family oriented organization, proud of our core values:
Compassionate care and professionalism
Honesty, trust and loyalty to the organization and those we serve
Fiscal accountability and wise stewardship of public funds
Commitment to doing the best job possible
The dignity and worth of all our clients, staff, and volunteers
Values
Service

We provide programs and services to help older adults preserve their independence, maintain their dignity, and provide opportunities for social interaction and involvement in the community.