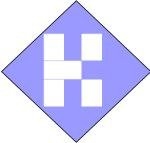 Health Federation Of Philadelphia, Inc.
Health Federation Of Philadelphia, Inc.
The Health Federation of Philadelphia (www.healthfederation.org) was founded in 1983 to serve as a consortium of community health centers in the Philadelphia region. Our members are fourteen organizations with over 40 service delivery sites that provide comprehensive primary health care to over 300,000 people in five counties. The mission of the Health Federation (HFP) is to improve access to and quality of primary care and public health services to underserved communities and vulnerable populations. We fulfill our mission by supporting and enhancing the service capacity of our members through program development and advocacy; by convening and representing their interests within the larger healthcare sector; by delivering selected direct services; and by providing professional development, organizational consulting/technical assistance, planning, quality improvement and other capacity building services to organizations and systems.
Company Snapshots