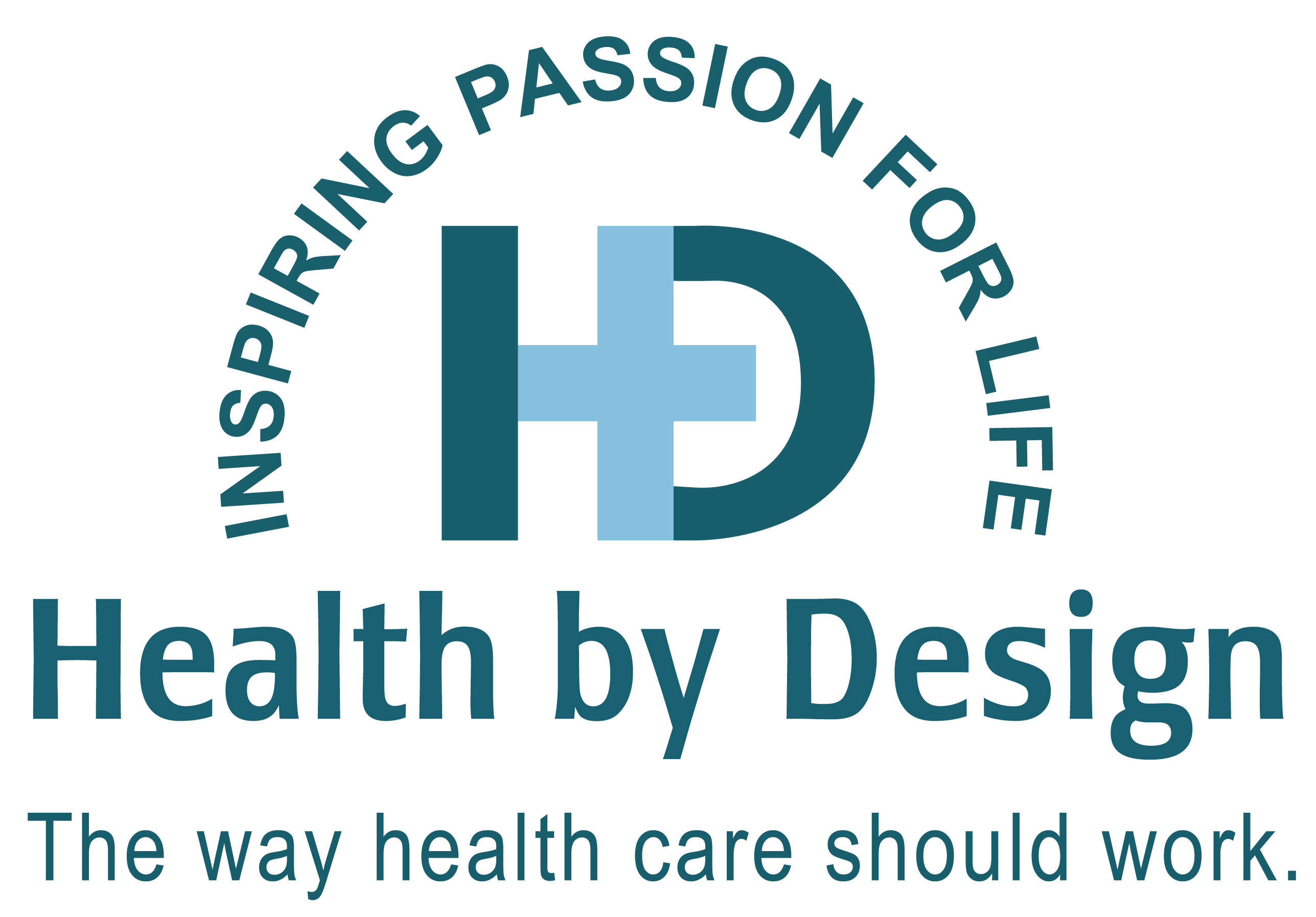 Health By Design
Health By Design
Whether you are a corporate executive in search for a new vision for your personal health, a business owner who is concerned about your workforce, or an individual who would like to begin a lifetime of healthy living, we invite you to walk through our door. Health By Design was founded on the belief that patients can live longer, healthier lives when they have access to a health care system which focuses on prevention, education and meaningful, caring patient-physician relationships. The pro-active approach is an effective way for employers to reduce their health care costs, increase productivity, and take better control of their health care destiny.
The following is an overview of our services:
Comprehensive Executive Exams, On Site Corporate Health Clinics: We have clinics inside corporations to make it convenient for the employees to get their healthcare needs taken care of without leaving their workplace.
Lifestyle Management Programs: Stress, Nutrition, Fitness, Cardiovascular Risk, Tobacco Cessation. On Site Wellnesss Assessments, Corporate Medical Advisor, Flu Shots, Concierge Medicine.
Purpose
The way health care should work.
Vision
To build "Cities on a Hill" across the nation where people experience Life, Love and hope through faith-filled stewards of exceptional healthcare and life-transforming relationships.
Mission
Inspiring passion for life with health and hope for the glory of God.
Additional Culture Details
Health by Design's culture is reflected in our Vision Frame, primarily comprised of our Core Focus and Core Values. These components are founded on Biblical principles and in the Christian faith of the owners/founder. We believe it is important for us to remain true to our foundation so that we don't drift from our mission. We are committed to the essence of who we are and we will not abandon what got us to this point. We desire to promote Christ-like behavior in the company through relationships and hope to see those attributes make a positive impact at work, at home, and in the community at large.
We believe that we are called to be in relation with others, making a positive difference in their lives, and doing so for the Glory of God. It can be argued that our vocation is not medicine or healthcare, but loving and caring for others well. Our avocation is then seen in our work in the field of medicine or business in the marketplace, as a means to the end.

At Health by Design, we maintain lofty goals, impressed upon us by God. In a Christ-like manner, we are called to serve others and transform lives through exceptional relationships and education, inspiring change to individual lifestyles and the healthcare industry. This is beginning of the Health by Design model.

Simply put, Health by Design has a clear Core Focus:

We are dedicated to removing barriers to exceptional healthcare and transforming lives for God's glory.

Our ability to truly care for, serve and love others well starts right here at home, among us at HBDHealth by Design. In all that we do, we believe that at Health by Design, "Everybody Must Win." This is the spirit that drives our intent as we make every effort to put others first, bring the best solutions to the table, and strike a balance in life that makes sense…every day, every time. The "Team" concept is central to that goal.

Helping foster an environment where "everyone wins" does not mean everyone gets a trophy. If anything, winning is most truly defined or represented as a fully integrated life with God. In concert with our occupation and mission, wellness and healthy lifestyles are important to our success, intrinsic to helping everyone win. Another way of saying it is we want to be "healthy all over" and help others to be the same. We believe everyone is uniquely created in God's image and has great value and worth. The voice of the patients, team, clients, vendors, and company will be heard and considered in determining the best outcomes for the greater good to honor God.

Our values can be summed up in a few words such as Life, Love and Hope. The words identify us as Health by Design; what makes us tick, defines our core, and our heart in all we do. These words describe a part of each and every one of you whether it's your first day or 38th year.

Why is our version of healthcare so different and powerful? It's largely because our clients, patients, vendors, suppliers, team members and families understand in a practical way how we consistently operate according to our values. At our best, we are able to effect change and influence the transformation of lives to God's glory. We don't get to where we want to go by dreaming small.

Our values are interdependent, and while defined individually, they are most powerful and impact when fully integrated.
Values
Life

We pursue truth and cherish life-giving grace. We embrace everyone's God-given purpose for their lives, holding their time as precious to pursue life fulfillment, prioritizing God, Family and then work