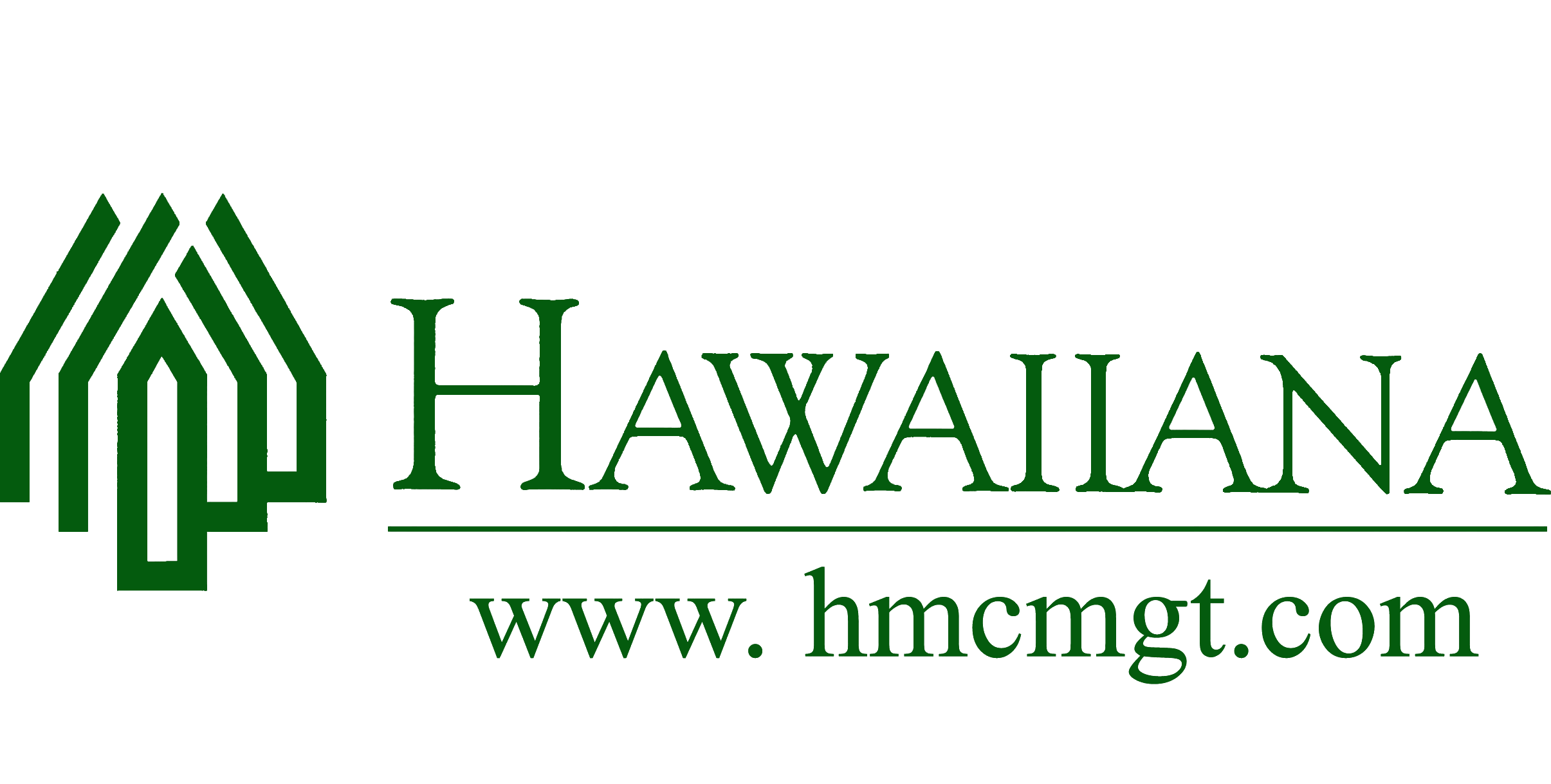 Hawaiiana Management Company, Ltd.
Hawaiiana Management Company, Ltd.
Hawaiiana Management Company, Ltd. is Hawaii's #1 association management company. Hawaiiana has more than 750 associations under contract on six Hawaiian Islands, including residential, commercial and resort association clients. Hawaiiana has strong local roots, with 100% of our employees based in Hawaii. The only Hawaii management company nationally accredited by both the Community Associations Institute and the Institute of Real Estate Management, Hawaiiana serves its clients through its offices on Oahu, Maui, Kauai and Hawaii Island.
Purpose
Our goal is to provide extraordinary service to our Associations, Employees and our Community. In business since 1964, Hawaiiana is the largest association management company in Hawaii, with over 750 properties under contract, representing over 120,000 units state-wide. While ranked among the top association management companies in the nation, Hawaiiana is proud of its "local" roots, with all of its 250-plus employees based here in Hawaii. With over 90 Management Executives, 50 Administrative Assistants and 75 Accounting professionals, plus state-of-the-art resources and technology, Hawaiiana is pleased to provide personal attention and responsive, proactive "service with aloha" to your association.
Vision
At Hawaiiana, we have found that happy, empowered employees who are passionate about their work bring success on a host of levels. Hawaiiana has been in business since 1964, and is the number one association management company in Hawaii, based on the number of condo and community associations under management.
Mission
To provide services and guidance to boards of directors which foster safe, comfortable and well-maintained environments for the owners and residents of properties under management. We strive to accomplish this with:
-Sound and thoughtful advice, enabling boards to make the best decisions to benefit their properties
-Accurate and timely financial reports
-Up-to-date training of boards and residential managers, allowing them to excel in their responsibilities and leadership
-Excellent communication and follow-through with Hawaiiana personnel
-The highest level of technology to assist clients
Additional Culture Details
While Hawaiiana maintains a client retention rate of well over 98%, Hawaiiana also boasts of a striking employee longevity rate. Hawaiiana presents service awards in 5-year increments to all employees, and has presented a number of awards for 40, 35 and 30 years. Over 1/3 of Hawaiiana's employees have been with the company for over ten years.
Employees
240 US Employees
Industry
Other - Other Services
Company Snapshots