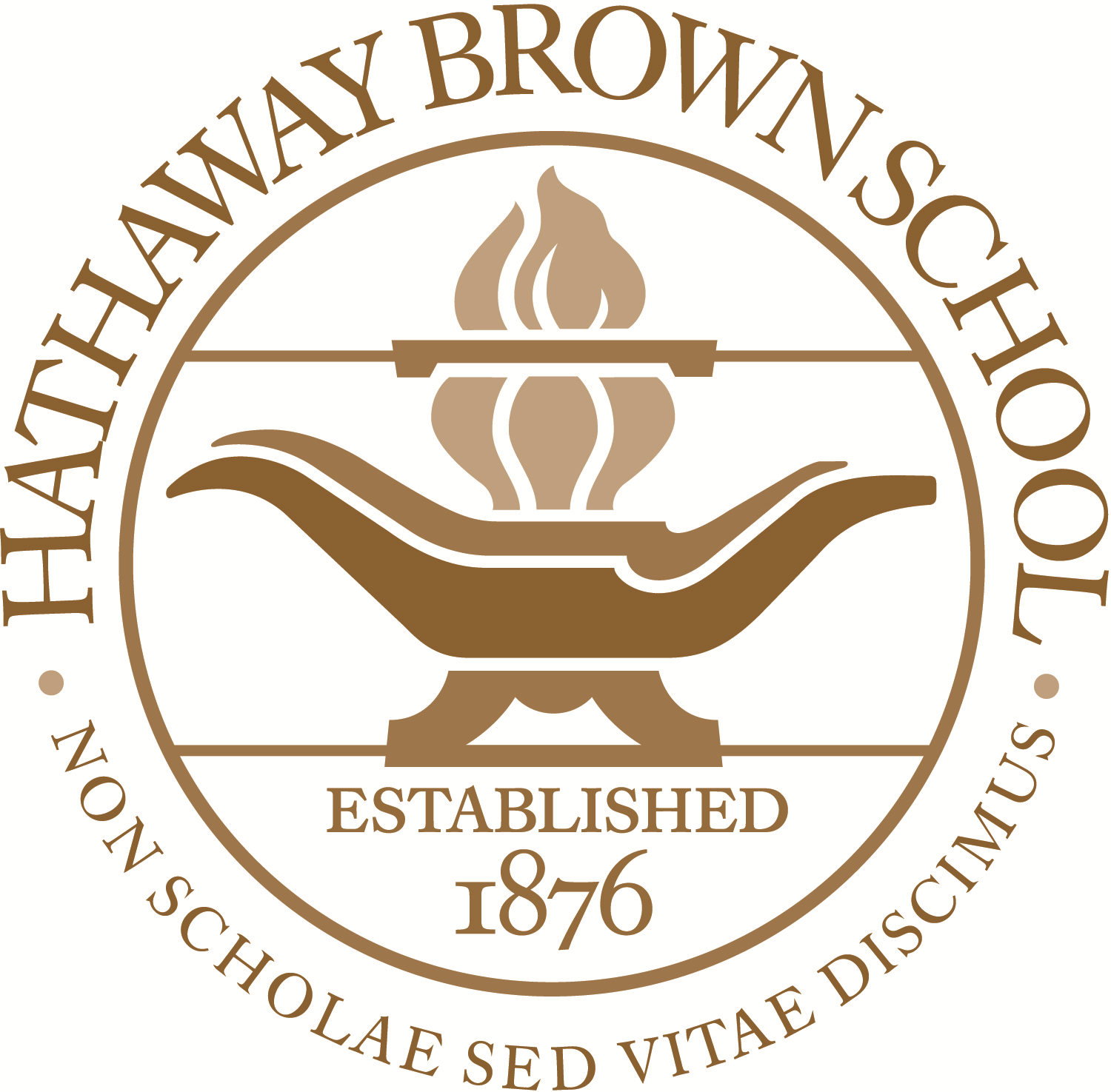 Hathaway Brown School
Hathaway Brown School
Hathaway Brown is an independent day school that enrolls girls in preschool through 12th grade and boys and girls in the Infant & Toddler Center and Early Childhood program. HB is the oldest continuously operating college-preparatory girls' school in Ohio, originally established as the Brooks School for Ladies, an adjunct to the prestigious Brooks Military School in downtown Cleveland. It was founded by five intrepid young women who implored the headmaster at Brooks to allow them to take afternoon classes. The school's name was changed to Hathaway Brown 10 years later and it moved to its permanent Shaker Heights location in 1927. The school's motto is Non Scholae Sed Vitae Discimus: We Learn Not For School, But For Life.
Purpose
To educate and empower girls in grades K-12 and boys and girls in Early Childhood.
Vision
To be the school of choice for talented and academically promising girls throughout Northeast Ohio.
Mission
Hathaway Brown is a dynamic and compassionate community dedicated to excellence in the education of girls.

For us, educational excellence includes, but reaches well beyond, superb preparation for college. The true mission of the school, as reflected in our motto, "Non Scholae Sed Vitae Discimus," is preparation for life. We strive to foster in the minds of our students an abiding passion for learning and in their hearts a constant devotion to strong character and public service. At this moment in history, there is a great need for women of vision and courage who are empowered for leadership in a multicultural and globalized society. We seek to answer that need by inspiring our students to achieve their utmost potential and to rise boldly to the challenges of our times.

While transforming the lives of the girls in our care is our primary calling, Hathaway Brown embraces broader aspirations as well: to help shape a future of unbounded possibility for women; to stand among the country's leading schools in educational innovation; and to be such a force for the common good beyond our campus that we are respected as a civic treasure.
Additional Culture Details
On top of being an amazing school, Hathaway Brown is an amazing place to work. Ask our faculty what they like best about HB, and you might hear comments about on-site child care, yoga and fitness classes for employees, monthly chair massages offered by an HB alumna, the fabulous lunches served every day in our beautiful dining hall, or about the myriad professional development opportunities at home and abroad. You may hear how employees are encouraged to dream big, try new things, and to make the most of themselves as educators and human beings.

But what you'll certainly hear again and again is how much the faculty enjoy the passion and dedication of our students and how much they enjoy being surrounded by some of the brightest, friendliest, hardest working people anywhere.