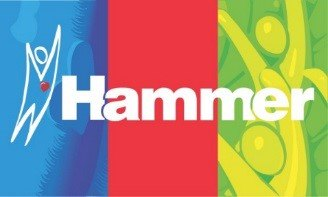 Hammer Residences, Inc.
Hammer Residences, Inc.
Since 1923, Hammer Residences, Inc. has helped thousands of adults and children with developmental disabilities experience life to its fullest. We are a community of people who respect an individual's abilities, whose collective spirit makes dreams come true and whose innovations continue to lead the way. Operating 45 homes and apartment programs, we support 274 individuals in Hammer Residences. Since 2007, Hammer has been an authorized case management provider for Hennepin County, helping families navigate the maze of social services while promoting consumer choice. Hammer Travel was founded in 2009 to offer vacation planning and travel companions to individuals nationwide. In 2021, Hammer Residences acquired Northeast Residence (NER). NER and Hammer both share the same deeply held values that every person deserves a safe and healthy place to live by providing person-centered support by helping each person experience life to the fullest.
Purpose
Respecting Abilities, Reaching for Opportunities, Realizing Dreams
Vision
Hammer will continue its tradition of providing leadership and high quality growth in the field of developmental disabilities
Mission
Hammer Residences provides adults with development disabilities the opportunity to live life to its fullest.
Additional Culture Details
In 2023 we will celebrate 100 years as an organization. Some of us can say the entire disability rights movement has happened in our lifetime as individuals moved from institutions to the community and we are very proud to work for a provider that led the way. There are many employees who have spent their entire careers here supporting individuals who came to Hammer as children 40 years ago.


Our employees choose to work at Hammer because they are naturally empathetic, altruistic, kind and generous people who work for modest wages to help the most vulnerable people among us. We represent many ages, abilities, cultures and ethnicities and believe our diversity is our strength.
Values
Respecting abilities. Reaching for opportunities. Realizing Dreams.

Respecting abilities. Reaching for opportunities. Realizing dreams. We make these promises and we keep them for you, for your loved one, and for our staff, volunteers, and donors.
Company Snapshots