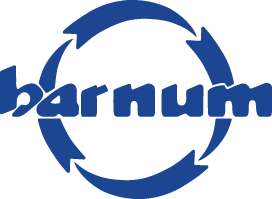 H. H. Barnum
H. H. Barnum
H.H. Barnum is the nation's premiere distributor of products solutions and controls for factory automation.
Purpose
Dedication to innovation and quality by both our valued customers and employees is the foundation on which Barnum is built and has remained a driving force behind the company since its humble beginnings over seven decades ago.
Vision
Company culture refers to the set of values, goals, attitudes and practices that people within an organization share. It is these values that give HH Barnum its distinct identity. Barnum's core values are the driving force behind our unique culture and dictates how we treat our employees, clients, and how we engage in business.
Mission
Providing products and services that meet the customer's requirements not only the first time but every time.
Values
Family Vibe at H.H. Barnum

We are a family at H.H. Barnum. We value our relationships with our customers, our suppliers and with each other. We are grateful for our opportunities and give back to our community as much as possible.
Employees
226 US Employees
Industry
Distribution, Logistics, & Freight - Other
We're Hiring!
What employees are saying
I have the best boss in the world. Barnum has a minimal hierarchy that encourages new ideas and input from everyone in the company. I have full autonomy to do what I think is best to be successful, yet when I make mistakes they are treated like learning opportunities, not punishment.
I love the people I work with. I truly enjoy what I do and love seeing the company grow.
I feel valued and get support from management and ownership. The company compensates me for working hard.
Company Snapshots