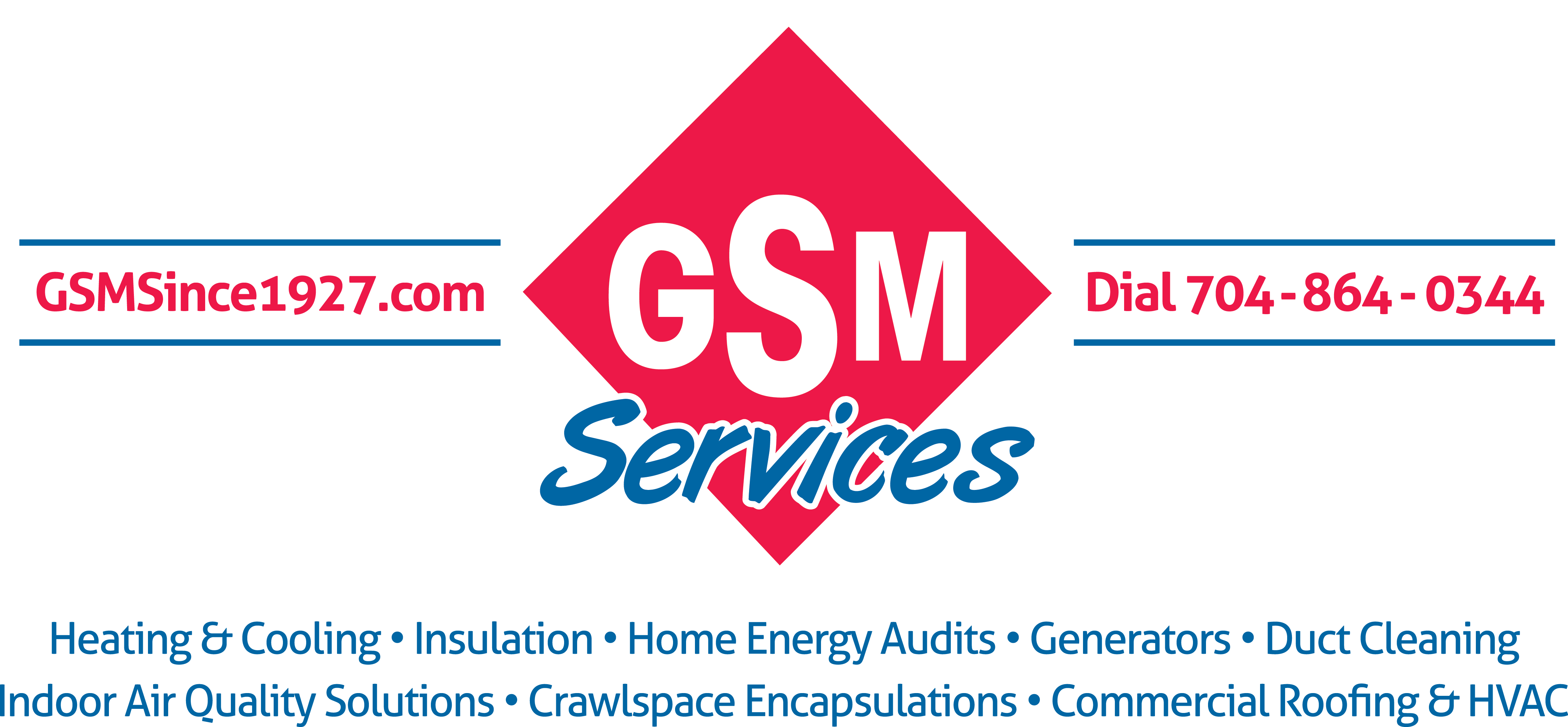 GSM Services
GSM Services
GSM Services specializes in heating and cooling (home or offices), ductwork, duct cleaning, dryer vent cleaning, home energy solutions, generators, insulation, indoor air quality, metal & commercial roofing.
Our main concern is YOU and the comfort level in your home or office. We are your one stop shop that can provide complete comfort solutions. We have been fixing uncomfortable homes and offices since 1927! We are experts in many services such as heating and cooling repairs, HVAC replacement, home energy audits, ductwork repair and replacement, attic insulation, crawl space encapsulations, stand-by generators, system enhancements, dehumidifiers, humidifiers, Indoor air quality solutions, metal roofing, and much more! We offer 100% Satisfaction Comfort Guarantee - If for any reason, you are not satisfied with the work done we will make it right or refund the price! Our customer service and ethics is why we have been in business for over 93 years! We service the Greater Charlotte, NC area. Leave the Comfort to Us!
Purpose
To serve our customers by making their home as comfortable, healthy, and efficient as it can possibly be.
Vision
We will develop lifetime customers by providing quality work and the ultimate service experience in everything we do. Do what we say we are going to do when we say we are going to do it.
Mission
To Provide Comfort and Peace of Mind on Every Call, to Every Customer, Every Day. Make a positive difference in the lives of everyone we touch.
Additional Culture Details
At GSM Services, we realize success comes from our coworkers. We strive to empower our employees. We want to provide a professional but also fun and exciting place to work!
Values
1

Provide Comfort & Peace of Mind - Every Call - Every Customer - Every Day
Company Snapshots