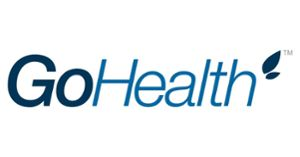 GoHealth
GoHealth
As a leading Medicare marketplace and unbiased resource, GoHealth has served millions of consumers over the past 20 years. GoHealth's proprietary PlanFit Technology leverages analytics from millions of interactions with Medicare consumers to match every individual with the carrier and policy that best meet their needs. Licensed insurance agents offer pressure-free, personalized guidance through the enrollment process. GoHealth compassionately ensures peace of mind in our members' healthcare decisions – so they can focus on living life.
Purpose
GoHealth's Purpose is to compassionately ensure peace of mind in your healthcare decisions… so you can focus on living life.
Vision
GoHealth meets Medicare consumers where they are in their enrollment journey and empowers them to choose the plan and carrier best suited for their healthcare needs. As these needs evolve, GoHealth's extensive, data-driven industry expertise serves as a guiding light for Medicare consumers everywhere.
Mission
As a leading health insurance marketplace, GoHealth's mission is to improve access to healthcare in America and ensure peace of mind.
Additional Culture Details
Our #TeamGoHealth employees are at the core of our collective success; that's why we are committed to discovering the best in-class talent and ensuring that each team member receives the development tools and support they need to flourish in their professional endeavors.

Diversity & Inclusion: Having a distinctive range of viewpoints, experiences, and background are a large part of what drives success at GoHealth, and we always strive to do more. Our diverse team structures positively affect our relationships with beneficiaries, carriers, and the communities we passionately serve. As our company grows, we will continue to impact change and make a difference to the lives of our customers through the unique perspectives of our people.
Values
INTEGRITY

We do the right thing with transparency and honesty.
Company Snapshots