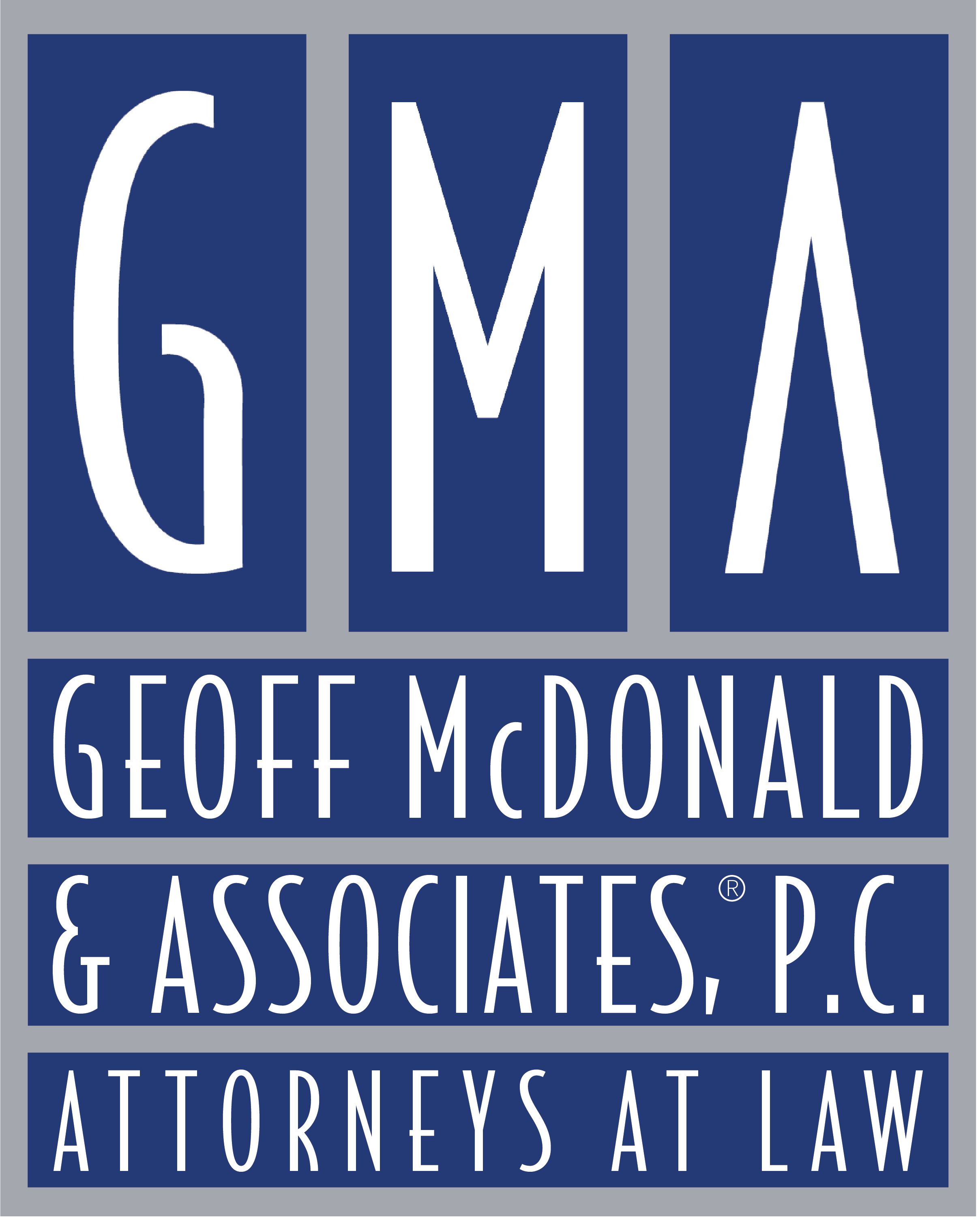 Geoff McDonald and Associates, P.C.
Geoff McDonald and Associates, P.C.
Founded in 1991, Geoff McDonald and Associates is a Richmond based personal injury law firm with a growing National footprint. With our team of 14 lawyers and 41 case managers and support staff, we have had the privilege of representing injury victims in nearly every court in the commonwealth. In addition to being client centric and service oriented, we have a culture and leadership structure where team members have a clear and well-defined path to career advancement. We believe "culture eats strategy for lunch". We do our best to live our core values of integrity, teamwork, service, kindness, and growth. Because we spend more time at work than with our families it is important to be around people who respect and care about one another. When we talk o about our mission to protect the rights of injury victims and their families, every member of our team understands their role and contribution to obtaining a positive outcome for our clients.
Purpose
Protecting the Rights of Injury Victims and Their Families
Vision
To be the number one personal injury law firm in the country.
Mission
To help Injury Victims and Their Families get the compensation they deserve.
Additional Culture Details
Geoff started a non-profit in the '90s called the Virginia Youth Development Council", a vehicle to raise money for reading, boxing, and weightlifting programs in the City of Richmond. The boxing program has morphed into the Cobra Boxing team, which now has its own building and has experienced success at every level, producing state, national and world champions.
We encourage our team members to be active in the community and are proud of their involvement. GMA Intake Director, Taj Henley, played football at Ohio University (Bobcats) and started the RVA Bulldogs, a football league with 4 teams, 8-12 years old. This year the RVA Bulldogs 10U team won the E2E championship. Our Client Relations Manager, Jesse Pellot-Rosa, was a 4 year starter and legendary player for VCU and played professional basketball for 10 years overseas. Jesse started J&R Basketball league with 5 teams, 8-18 years old, and is competing in the national championship for the second year in a row. GMA Workers' Comp Manager, Cheryll Reid, is a coach and treasurer for the Glen Lea Youth Football and Cheerleading Association which has competed in the national championships and players have gone on to D1 schools around the country and the NFL.
During COVID19, we have focused on the physical and mental health of our team by instituting outdoor yoga classes, massage days, "Wellness Wednesdays", and through taking more opportunities to go outdoors as a team.
Values
Shoot Straight

Trust, Ethics, Honest
Company Snapshots