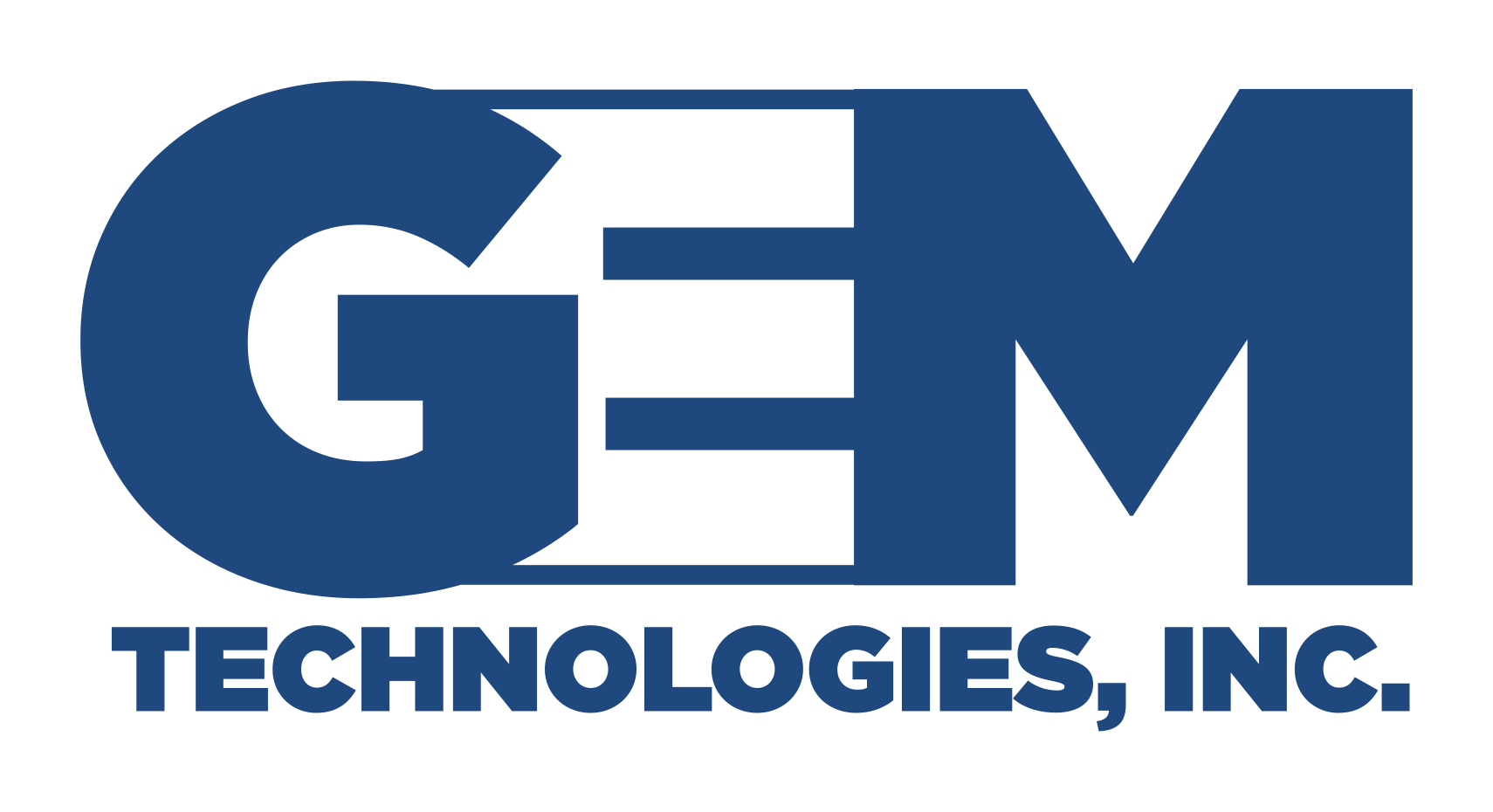 GEM Technologies, Inc.
GEM Technologies, Inc.
Founded in Knoxville in 1994, GEM Technologies is a minority owned business successfully managing environmental and technical services for the Department of Energy in Oak Ridge and across the nation. Originally an engineering and technical services firm, GEM has expanded to also provide environmental remediation, construction, and professional support services to federal government agencies, various universities, and commercial industry enterprises such as Arconic in Alcoa, TN.

With over twenty years of sustained growth and extensive experience in an array of engineering, construction, and environmental services, GEM boasts a proven performance record completing projects valued at up to $142,000,000 in a prime contracting capacity. Together with regional small businesses, joint venture partnerships, and nationwide teaming agreements, GEM offers our clients flexibility, responsiveness, and open communication as part of our process to provide safe, high-quality, efficient solutions.
Purpose
GEM Technologies is dedicated to supporting national security and honoring our nation's commitments to clean up our Manhattan Project-era and Cold War legacy sites. Our commitment to safety, quality and excellence in support of national security and industrial modernization initiatives has fueled customer satisfaction and project success for more than 25 years.
Vision
GEM's vision is to be the best contractor that each of our customers have ever worked with, which starts with understanding each customer's priorities and goals so that we can exceed their expectations for project success. According to our CEO Michael Evans, "We consider ourselves a true teaming partner to each of our clients. When the Department of Energy completes a mission, for example, it directly impacts our nation and ultimately the world. We want our clients to be successful, and we're going to do everything we can to support them." According to Brian Waters, GEM's Director of Talent Acquisition, "What makes GEM unique is that we're all very focused on the same goals. Regardless of who you talk to within the organization, I think that vision is shared among everybody and we're all pulling in that same direction."
Mission
GEM's mission is to provide the US Government (at federal and state levels) and commercial industry with the best possible solutions to meet their milestones and goals for program success.

GEM's strong history of repeat customers demonstrates the quality of our services, our ability to solve technical challenges, and skillful management of a cohesive workforce. This strong history of continued client relationships is due to keeping safety, quality, cost, and schedule at the forefront of our business decisions. These focal points are especially important to those clients within the Department of Energy, Department of Defense, and commercial market sectors, and our success in these areas attests to the quality of our services, and the confidence our clients have in our ability to solve technical challenges and skillfully manage a cohesive workforce.
Additional Culture Details
GEM is committed to building partnerships with our clients and the community surrounding our work sites in the Knoxville region and across the nation. Our motto, "Our Partnership - Your Success," is based on collaboration that starts with our employees' relationships with their family, their teams, and their local community. By supporting local schools & community programs, and sponsoring professional certification programs such as Safety Fest in Oak Ridge, GEM Technologies is constantly demonstrating to our workforce that each employee matters and is important to our company's mission.

Founding CEO Michael Evans often reminds his staff, "You don't work for me, you work for your family. By taking care of your family first, the company will take care of itself." This strategy has led to unprecedented success despite the national pandemic, while seeing some of the largest revenues since our inception more than 25 years ago. In the last five years, GEM also achieved two "Perfect Record" Awards from the National Safety Council; has received the "Minority Business Excellence" Pinnacle Award from the Knoxville Chamber of Commerce in 2020, and in 2018 and 2019 was a recipient of the National Nuclear Security Administration's NA-50 Award of Excellence for successfully performing radiological cleanup work at the Y-12 facility in Oak Ridge, a facility that poses the highest environmental risk of any facility across the Department of Energy's NNSA Complex.
Company Snapshots