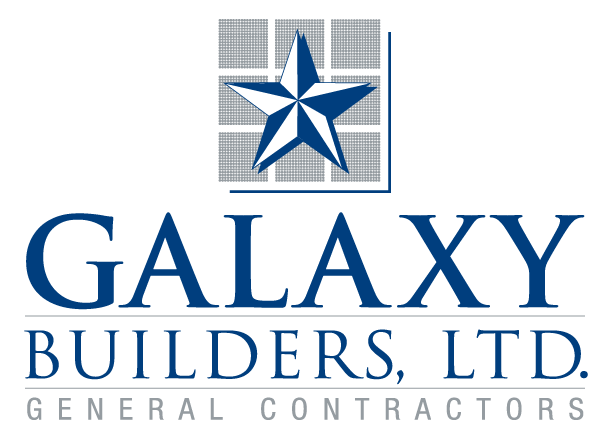 Galaxy Builders, Ltd.
Galaxy Builders, Ltd.
Galaxy Builders, Ltd. is based in San Antonio, Texas, specializing in award-winning luxury and affordable multifamily housing throughout Texas. From the early stages of estimating to project completion, our team utilizes the most current project management software, value based cost analysis, providing each client a unique and pleasant experience.

Although Galaxy Builders has grown significantly over the years, one thing remains the same; Our Culture. We consider ourselves a small, tight-knit family. In order to craft these long-lasting bonds, the organization offers a variety of perks to its employees, from fishing and golfing to family picnics and healthy adventures. Each opportunity uplifts moral around the organizational walls and keeps employees looking forward to the next big event.
Vision
By 2020, Galaxy Builders has implemented fully integrated, consistent processes and tools to provide unmatched service; has built and strengthened a culture of loyalty, and continues to grow.
Mission
Our mission is to deliver unmatched service to our communities by building thriving places to live and work.
Additional Culture Details
At Galaxy, we consider ourselves a small, tight-knit family with strong values. The organization takes great pride on providing a platform to the team for bonding and growth, both personally and professionally. Wonderful activities are planned throughout the year, such as fishing trips, golfing, shopping trips, employee appreciation days, health and wellness programs and much more.

The Galaxy team is a true reflection of dedication, trust, loyalty and holds a "work hard/play hard" attitude.
Values
Consistency

Always make timely decisions that align with Galaxy Builders values. Adhere to Galaxy's process, procedures and expectations.
Company Snapshots