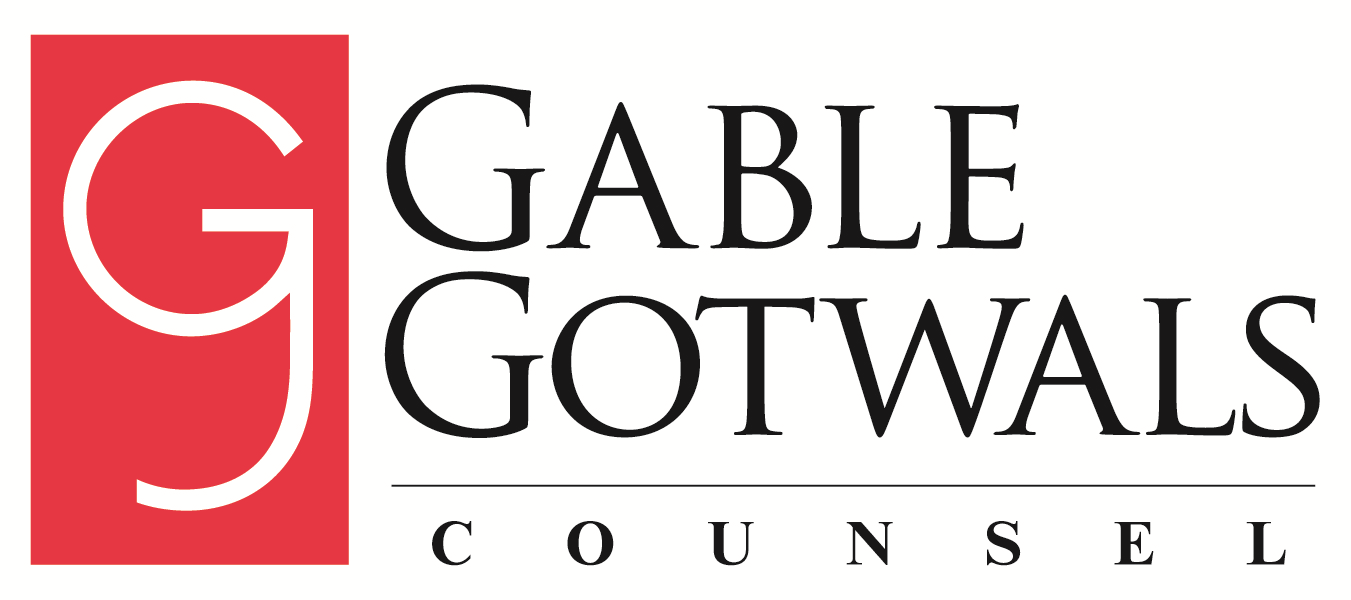 GableGotwals
GableGotwals
GableGotwals is a full-service law firm representing a diversified client base throughout the United States and internationally. Since 1944, the firm has provided efficient, professional and ethical representation for clients. Though Oklahoma-based, we represent Fortune 500 corporations, entrepreneurs, privately owned companies, foundations and individuals. The talents of nearly 100 attorneys ensure GableGotwals has the depth to serve both small and large clients with a wide range of expertise including oil and gas, banking, bankruptcy, securities and finance, construction, real estate, mergers and acquisitions, intellectual property, Indian and gaming, water, environmental, tax, and employment law.

GableGotwals is engaged in the general practice of law in all types of civil matters on both the litigation and transactional front. Located in both Tulsa and Oklahoma City, we combine the experience of attorneys in virtually every discipline to meet all of our clients' needs.

GableGotwals attorneys have been recognized by Benchmark Litigation, Chambers USA, IFLR1000, Best Lawyers In America, Oklahoma Super Lawyers, and a number of federal, state and county bar associations.
Purpose
Solving Problems and Managing Opportunities
Mission
We support a diverse workforce that is reflective of our community. We are ethical and professional at all times. We maintain a positive, collegial work culture that supports a work-life balance. We support all employees' efforts to grow and develop expertise. We support all employees' efforts to be active in professional and community organizations. We are profitable.
Additional Culture Details
The Firm strives to create a work culture and environment that is welcoming and inclusive. GableGotwals is committed to diversity beginning with our recruiting and hiring processes and continuing into our mentoring, retention, and promotion of attorneys and staff within the Firm who are diverse, broadly defined. GableGotwals believes that the distinct views and life experiences of a diverse workforce not only creates a more dynamic and positive workplace, but also adds to our ability to serve and relate to our clients.
Values
Solve Legal Problems

We successfully solve legal problems and assist our clients in managing opportunities.
Company Snapshots