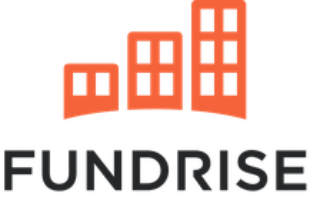 Fundrise
Fundrise
Fundrise is the future of real estate investing. We've adapted the extensive benefits of institutional-quality private real estate to the age of the internet, making premium assets available to any investor at minimal costs. Fundrise's model prioritizes its investors, real-time reporting, unparalleled accountability, and cutting-edge tech solutions — work that means, in total, we're building the best real estate investing experience ever. Fundrise has invested in or financed more than $7 billion in assets since its founding on behalf of more than 210,000 individual investors.
Purpose
We aim to make private real estate investing available to everyone — no matter their net worth — at the lowest possible cost. The inclusiveness of this goal makes us unique in the finance industry, and it's only possible through a culture that champions transparency in our operations and solves big-picture problems with a tech-driven platform.
Vision
To provide an accessible, reliable investment platform that makes the benefits of private market real estate investing available to everyone, easily and online. By driving progress through relentless innovation, our vision is to create a better investor experience and give investors of all types the opportunity to earn better potential returns.
Mission
To revolutionize the investment industry and to serve our investors' interests, both financially and ethically. Fundrise was born from the belief that everyone deserves a simpler, smarter, more reliable way to invest their money. Using technology, we are rebuilding an investment system from the ground up, giving individuals easy access to private investments. Together, we can create a better financial future by empowering the individual.
Values
Full Transparency

We believe in an honest and inclusive culture in order to develop trust among our team members and drive the business forward. This belief transcends our working relationships internally and manifests itself in our work product and relationships with our investors. As a result, Fundrise employees and investors alike feel connected to our mission and our platform, and can visualize the role they as individuals play as well as the role their work plays in executing it.
Headquarters
Washington, DC
Employees
307 US Employees
Industry
Real Estate Investment
We're Hiring!
Company Snapshots