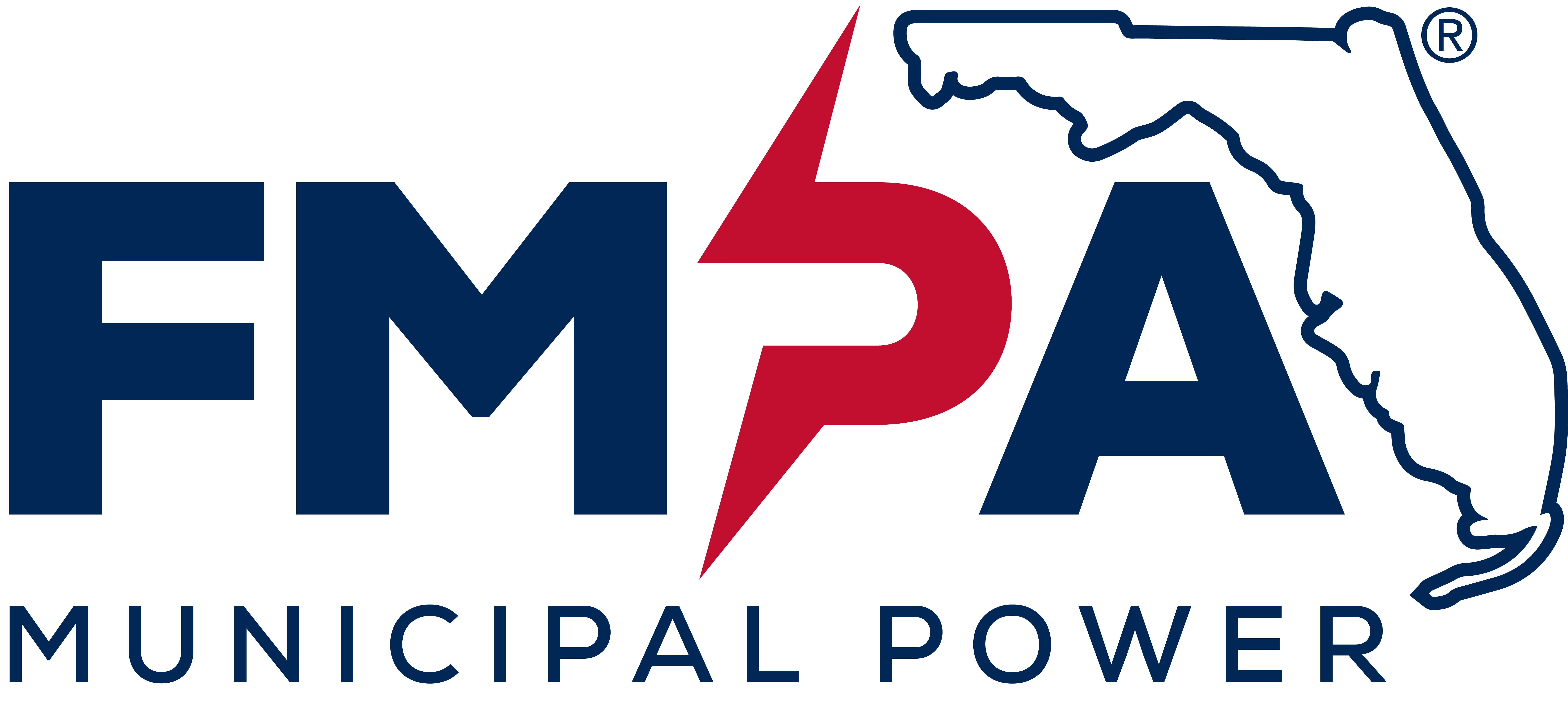 Florida Municipal Power Agency
Florida Municipal Power Agency
The Florida Municipal Power Agency (FMPA) is wholesale power agency owned by municipal electric utilities in Florida. More than two million Floridians are counting on us to provide low-cost, reliable and clean power. They need affordable power because electricity is a significant monthly expense. Energy costs have more than doubled over the past year, inflation is at a 40-year high, and the average income in Florida is lower than the national average. By working together through FMPA, our member cities can enhance their operations for the benefit of their customers.
Purpose
To supply electricity to local utilities that serve homes and businesses throughout Florida.
Vision
To sustainably be the lowest cost, reliable and clean wholesale power provider in Florida.
Mission
To provide low-cost, reliable and clean power plus value-added services for FMPA's owner-customers that benefit their communities and customers.
Additional Culture Details
Company Values
•A culture that values both our employees and operating agents and their safety
•Teamwork among our employees and our public power member-owner-customers
•Trust built through honesty, integrity, transparency, open communications and respect
•Employee development, recognition, reward and empowerment
•Environmentally responsible operations
•Member and employee diversity and inclusion
•Innovation and excellence
•The individual needs and desires of FMPA's owner-customers shall be given the strongest consideration consistent with the best interests of all owner-customers

Company Snapshots