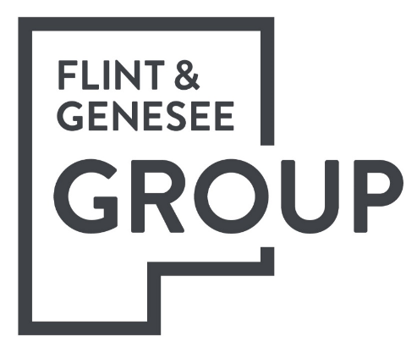 Flint & Genesee Group
Flint & Genesee Group
At the Flint & Genesee Group, we know the greatness of a place isn't measured by population density or geographic size, but rather it's determined by the opportunities provided for our residents and visitors alike. As such, the Group aims to strengthen the local economy and create a place where people thrive, and businesses invest and grow. Our team works to accomplish this through targeted programs and services and strong partnerships.
Vision
In 2040, Genesee County is a top-five community in Michigan based on jobs, talent, livability, and equity.
Mission
Maximize economic and community growth through collaborative partnerships and promotion of the region.
Additional Culture Details
The Flint & Genesee Group is at its best when our employees feel valued, included, and heard – when everyone can show up as themselves and do their best work. That's why diversity, equity, and inclusion are central to who we are and everything we do. Together we are creating an inclusive culture grounded in values that instill leadership and excellence at every level and require respect and accountability from all. Our policies and practices empower our employees to contribute to their individual success and the success of the organization.

Our commitment to DEI also encompasses working with our partners to create a more racially just community. One that offers equitable opportunities and outcomes for businesses and individuals, and ultimately contributes to greater economic prosperity in Genesee County.
Values
Lead from Every Level

We thrive when there is leadership at all levels and throughout the organization. Employees have not only the ability — but the responsibility — to lead.
Company Snapshots