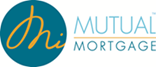 Michigan Mutual (DBA MiMutual Mortgage)
Michigan Mutual (DBA MiMutual Mortgage)
Michigan Mutual, Inc (DBA MiMutual Mortgage) is a full-service mortgage bank with expansive retail and wholesale operations nationwide. MiMutual is headquartered in Port Huron, MI and has been a family-owned and operated company since 1992. Currently, licensed in 37 states across the country and continues to expand across all channels.
Purpose
We're dedicated to providing outstanding customer service experiences to every client, every time. And we're committed to providing exceptional and enriching career pathways to our team members, leading the way to opportunities to grow their career.
Mission
Great People, Building a Great Company, Serving Our Communities
Values
Integrity

Doing the right thing all of the time.
Company Snapshots