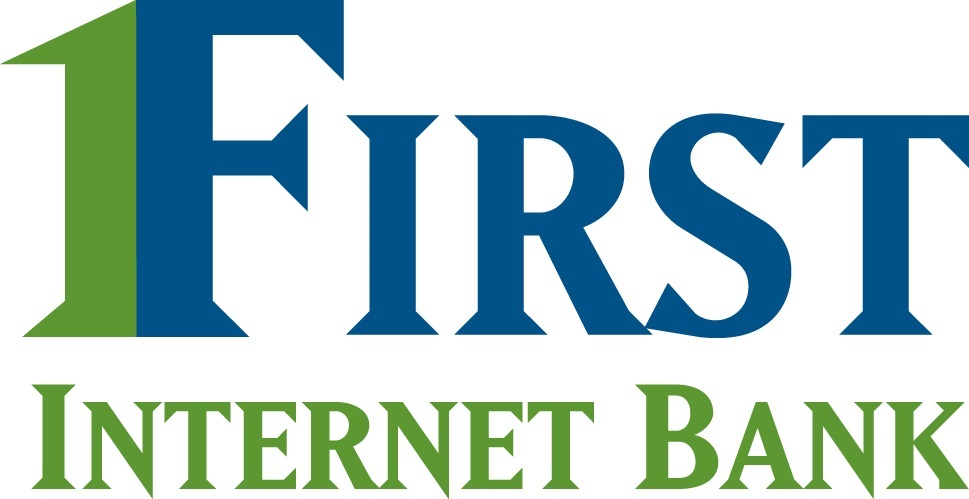 First Internet Bank
First Internet Bank
First Internet Bank opened for business in 1999 as an industry pioneer in the branchless delivery of banking services. Headquartered in Fishers, the Bank serves consumer and business customers in all 50 states by offering products and services that leverage technology and the Internet to provide the best possible customer experience in banking — without the overhead costs typically associated with a traditional bank.

Our products include consumer and small business deposit, consumer loan, residential mortgage and specialty finance services nationally, as well as commercial real estate loans, commercial and industrial loans, and treasury management services in select geographies, including Indiana.

As the first state-chartered, FDIC-insured bank to operate solely via the Internet, we are passionate about delighting our customers with innovative digital banking solutions and exceptional service.

The Bank is a wholly owned subsidiary of First Internet Bancorp (NASDAQ: INBK).
Mission
Since 1999 we have been dedicated to finding a better way to bank. And in 1999, that meant doing what had never been done before. So, our founder, David Becker had a radical notion. He decided to create a bank that lived entirely online. From its inception at David's kitchen table, First Internet Bank has been driven by an entrepreneurial spirit.

So, yes we were the first FDIC-insured institution to operate entirely online, but we didn't stop there.

At First Internet Bank we believe in the power of personal connections. And personal connections are built on trust and understanding. That means we take the time to get to know you and provide the right solutions for your every need – from savings and checking accounts, to investments, loans and more.

Whether it's the time we save you, the personal connections we make, or the completeness of our offerings, we at First Internet Bank believe in a better way to bank.
Additional Culture Details
First Internet Bank encourages current and prospective customers to "Imagine More". The same phrase can also be applied to our evolving culture.

We seek ways to cultivate a unique workplace. That begins with making sure that each individual has the opportunity to lend their distinct voice and presence to the organization. From providing continuing education opportunities to industry-competitive benefits and perks that employees appreciate, we maintain an employee-centric approach. For example, our new headquarters building has been designed with employee considerations – and their direct input – in mind.

Located in downtown Fishers, the 172,000 square foot facility includes an outdoor experience with a prominent, 18,000 square feet open air deck. The partially-covered structure holds up to 450 people and features gas fire pits, a covered, heated pergola, outdoor audio/video capabilities, gas grills for cookouts, a waterfall and foliage to create a Zen-like momentary escape from the workday. Our onsite fitness center with the latest equipment and ergonomically-designed workstations help promote health and wellness. Collectively, we believe this concentrated focus on employees will lead to even higher engagement and job satisfaction.

To maintain culture continuity, an emphasis is placed upon open communication and transparency. Quarterly companywide meetings are held to discuss performance and strategic initiatives, while senior executives keep an open-door policy.
Values
Adaptability

Change is a constant. The ability to adapt to changes that improve our efficiency and performance is critical to continued success. It allows us to respond confidently to new ideas, invite different ways of thinking and understand that every team member brings something valuable to the table.
Company Snapshots