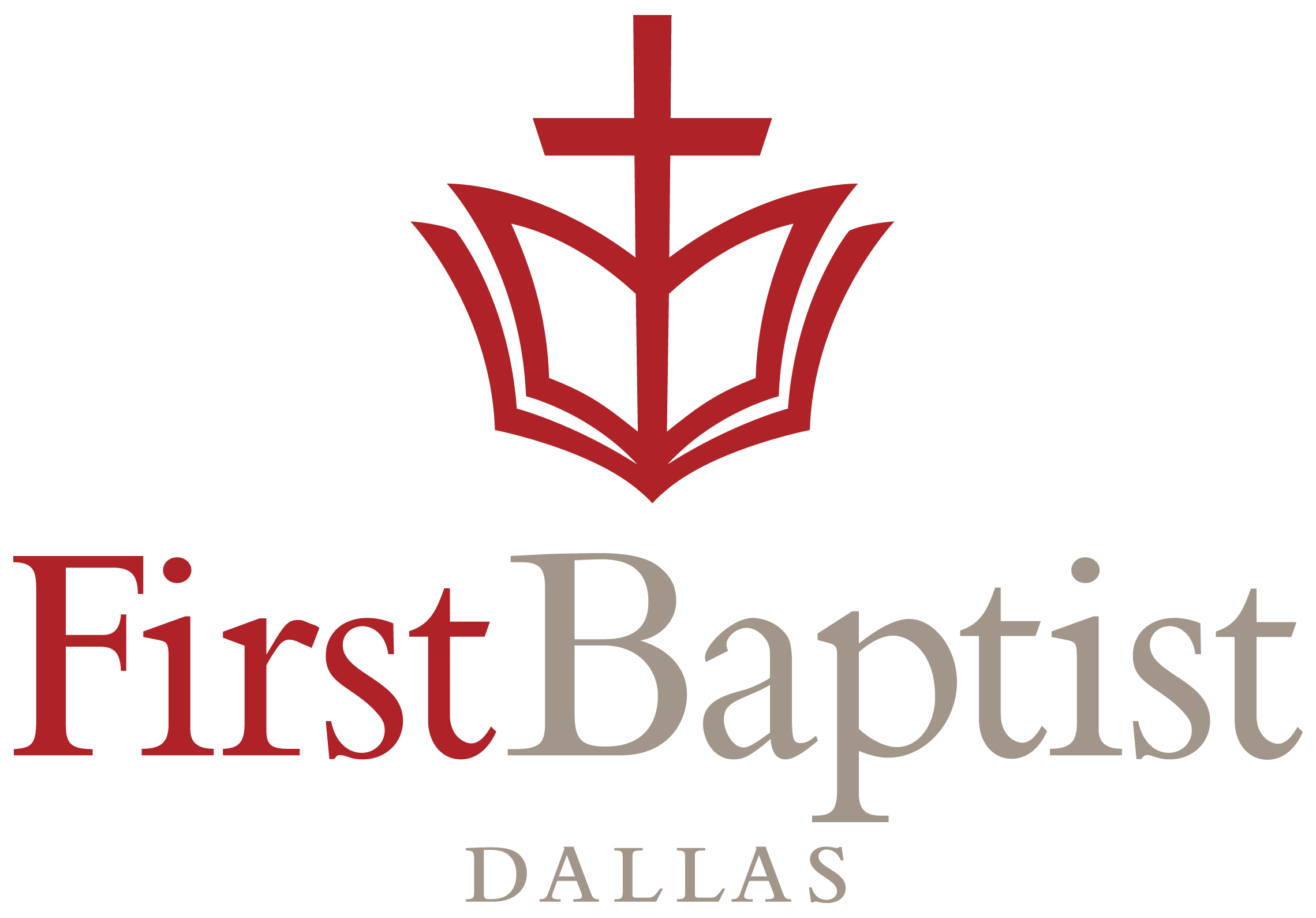 First Baptist Church of Dallas, Texas
First Baptist Church of Dallas, Texas
First Baptist Dallas is a thriving church community of 15,000 members who are living for Jesus Christ. We have been serving and ministering in Dallas for over 150 years. Led by our pastor, Dr. Robert Jeffress, together we are pursuing our mission to transform the world with God's Word... one life at a time. Our broadcast ministry, Pathway to Victory, is the top-rated program on TBN and reaches millions of viewers and listeners throughout the world. On campus, our church has ministries that will teach and care for people of every age and life stage. We offer bold, practical preaching from Pastor Jeffress, incredible worship with our world-class choir and orchestra, and engaging Sunday School classes that teach Scripture and connect you with others. We also offer ministry opportunities throughout the week for people of every age and life situation that will meet your spiritual needs, grow your faith, and help you build your entire life around Jesus Christ and His mission for the world.
Purpose
To be your home for biblical truth and community in a chaotic culture.
Mission
Transforming our world with God's Word… one life at a time.
Our mission is based on the Great Commission – "Therefore go and make disciples of all nations, baptizing them in the name of the Father and of the Son and of the Holy Spirit, teaching them to obey all that I have commanded you; and lo, I am with you always, to the very end of the age." (Matthew 28:19-20).
Values
Worship

We praise and worship Jesus Christ passionately - as individuals, as families, and as a local church. (John 4:23-34)
Company Snapshots