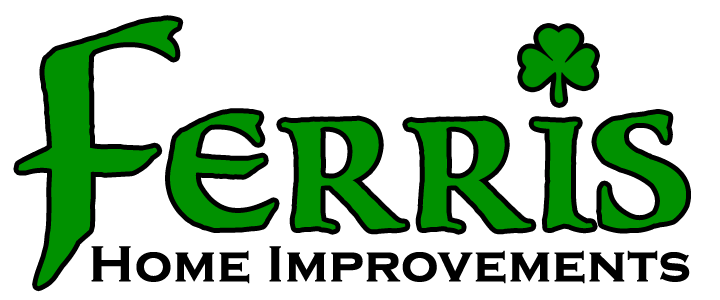 Ferris Home Improvements
Ferris Home Improvements
Ferris Home Improvements has been voted Delaware's #1 Home Improvement Company for seven years in a row by NewsJournal readers. Family-owned & operated since they began, their expert staff is comprised of teams that specialize in roofing, windows & doors, siding, decks, kitchens & bathrooms. Ferris Home Improvements takes pride in attracting elite home improvement professionals that live where they work because, as neighbors, we have a vested interest in our customers' satisfaction. We look forward to seeing customers at the local ball fields, at church, and at the grocery store after a job because we are proud of the work we do. Teamwork, state-of-the-art products and technology help us raise the bar for home remodeling professionalism, service and quality in the area. Now proudly serving the entire state of Delaware, our team is ready to partner with you for all of your residential and commercial remodeling needs!
Purpose
Ferris Home Improvements was founded to provide customers with quality home improvements from a neighbor they can trust.
Vision
We strive to be a local contracting team that hires elite local talent that values and respects the power of the intimate Delaware network by offering professional and friendly service for a consistent, fair price.
Mission
Our team's mission is to deliver consistent quality in craftsmanship, consistent fair pricing, clear communication, and professional, honest customer service that seeks to develop lasting customer relationships based on trust. By remaining highly visible, family-owned and operated, and active in the community, our team establishes integrity through lasting partnerships with our neighbors to improve the community in which we all work and live.
Additional Culture Details
The culture at Ferris centers around respect for everyone's role in the business, hard work, owning one's part of the business, accountability, teamwork, and--above all--family first always. In a nutshell, we treat customers and teammates with utmost respect.

Respect for the craftsmen that complete our award-winning home improvements is at the forefront of our successful culture. Our craftsmen and craftswomen are the front lines. The quality of their work lasts long after our team leaves the customer's home. It is their constant reminder of their experience with us. Throughout the growth of our company, Reds has taken extreme pride in employing the area's best craftsmen and taking great care of them as employees. Since Reds began Ferris Home Improvements as the one and only employee, he was the only salesman, installer, quality control specialist, and customer service representative for years after we began. That ground-up perspective has been powerful for the formation of the unconditionally supportive team environment that is the heartbeat of the Ferris Home Improvements culture. As our team grew, Reds and other leadership made a point of ensuring everyone understood and respected the many levels of expertise required throughout our process to yield award-winning service. If everyone works hard on their part of the process, then a successful job will result.

Trusting that each and every one of your teammates is working hard to do their part breeds trust and unconditional support. Our culture's work ethic is so strong that it weeds out all misfits in personnel quickly. Leadership is quick to hold an employee accountable for dropping the ball or making a choice that adversely affects the team, and often that is enough to send a non-team player packing. Employees are expected to own their mistakes as much as their successes. While we do not expect perfection, we expect accountability and growth that supports the team in our mission to serve our neighbors with quality workmanship and the best service in the industry.

When a new employee joins our team, we emphasize the importance of a customer's experience with every single person or step in our process. Each person holds the power to enact a positive or negative impression of the business during customer interactions, and, he or she also has the power to change or reinforce the customer's existing impression. From the top down, every employee works hard to own their portion of the business, regardless if anyone is watching. Reds and I knew we had this work ethic in common when we met, but as we worked together in the business, we quickly found that like-minded talent was the best fit for our Ferris team. The more we rewarded hardworking, motivated self-starters for taking the reins and empowered them to make the best decisions for the company, the more invested our employees became in making Ferris Home Improvements successful. When we grow, we make sure everyone gets to enjoy the fruits of our labor, particularly top performers. Company cruises, all-expense paid trips, celebration dinners, end-zone tickets to an Eagles game, or a luxury suite for employees and their families to enjoy at the Blue Rocks are just a few examples of how we celebrate those who work hard and own their part of Ferris Home Improvements' success. After all, the success we enjoy together is a product of working together as a team to overcome obstacles of all kinds since we began. Our team hangs out together outside of work, plays on a company softball team, supported a fundraiser for our teammate's health crisis, we attend each other's family barbecues, and celebrate work and life milestones.

Values
Quality Workmanship

We never leave a job we're not proud to put our name on.
Company Snapshots