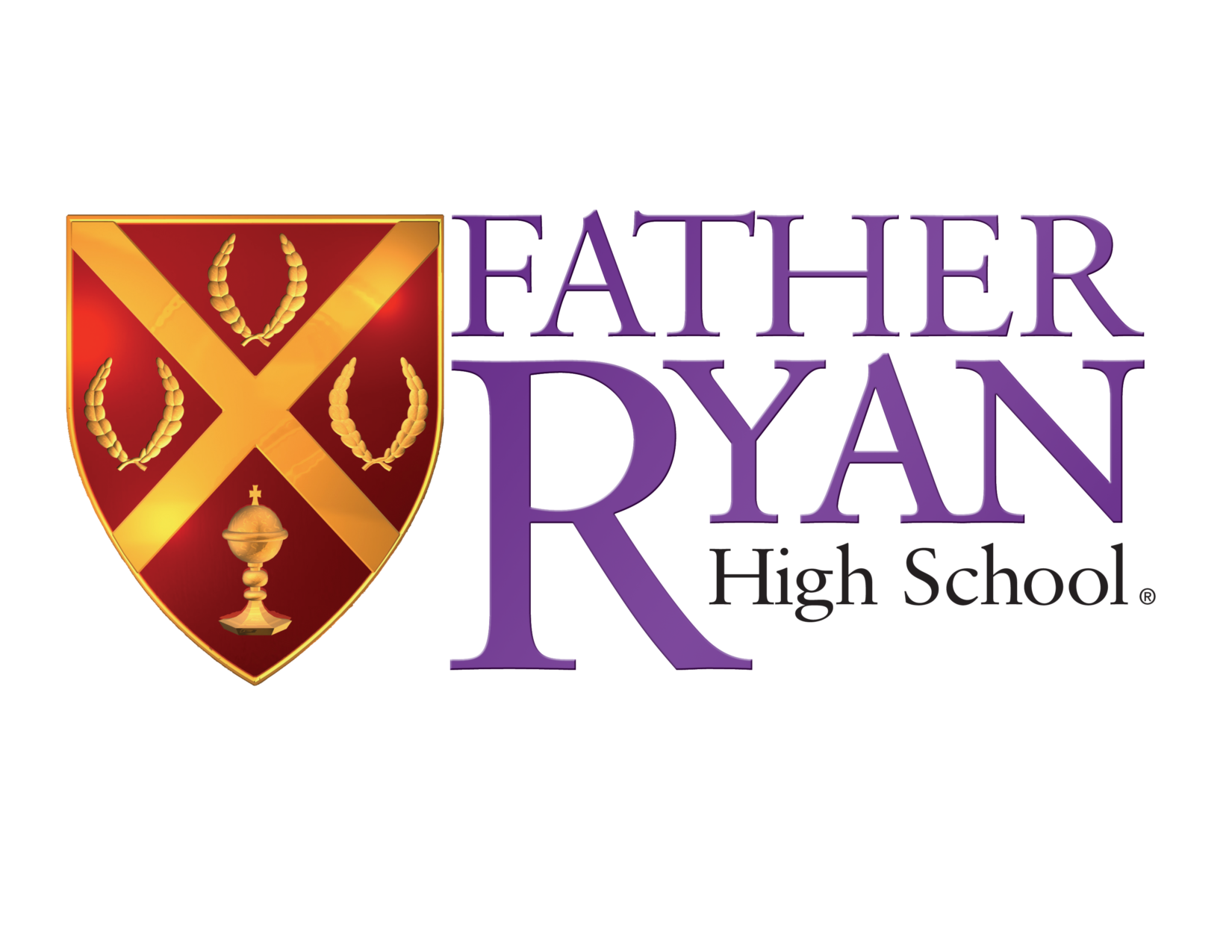 Father Ryan High School
Father Ryan High School
Father Ryan is a Catholic, co-educational high school located in the quiet residential Oak Hill neighborhood of Nashville, Tennessee. A faculty and staff of 125+ professionals serve more than 925 students and an alumni body exceeding 11,000 worldwide.

Since its founding in 1925, the school has prepared students for college and leadership through expansive, innovative, and successful programs in academics, the arts, athletics, and other extracurricular activities. In addition, drawing on its fundamental faith legacy and its commitment to inclusiveness, the school, its faculty. its students and its alumni have long championed social justice issues, becoming leaders for social change and developing individuals committed to service.

All this is delivered on campus and in the community every day – by teachers, by staff, by fellow students – with a simple promise: You will be known. You will be loved.
Purpose
Father Ryan provides a rigorous, college preparatory education in the Catholic tradition for a diverse group of students across a variety of learning levels.
Vision
Father Ryan seeks to be a superior Catholic high school, providing excellence in religious and moral formation, academics, athletics, and the arts while remaining accessible to those seeking an education in the Catholic Tradition.
Mission
Father Ryan's mission is to be an experience of the living Gospel while challenging students to reach their spiritual, academic and personal potential.
Additional Culture Details
Appreciate the worth and value of every student.

Empower students to live the Gospel daily in ways that develop capacity for moral and noble thinking and a responsibility
for social justice and mercy.

Provide students with the opportunity to express their faith through worship, prayer and service, as an essential part of the Catholic school experience.

Partner with parents and parishes to minister to the needs of students.

Meet each student's learning needs, and motivate students to the pursuit of academic excellence.

Provide academic, physical, and spiritual challenges for each student and fully prepare them for further educational opportunities.

Support and encourage each student through academic counseling.

Strive to be a community representative of the demographics of the Catholic Diocese of Nashville.

Create an environment of personal development that encompasses the whole person, spiritually, intellectually, physically, and emotionally.

Provide opportunities in all arenas for leadership and service that will empower students and faculty to reach their fullest potential.

Provide a comprehensive program of extracurricular activities in art, clubs, music, sports, and service.