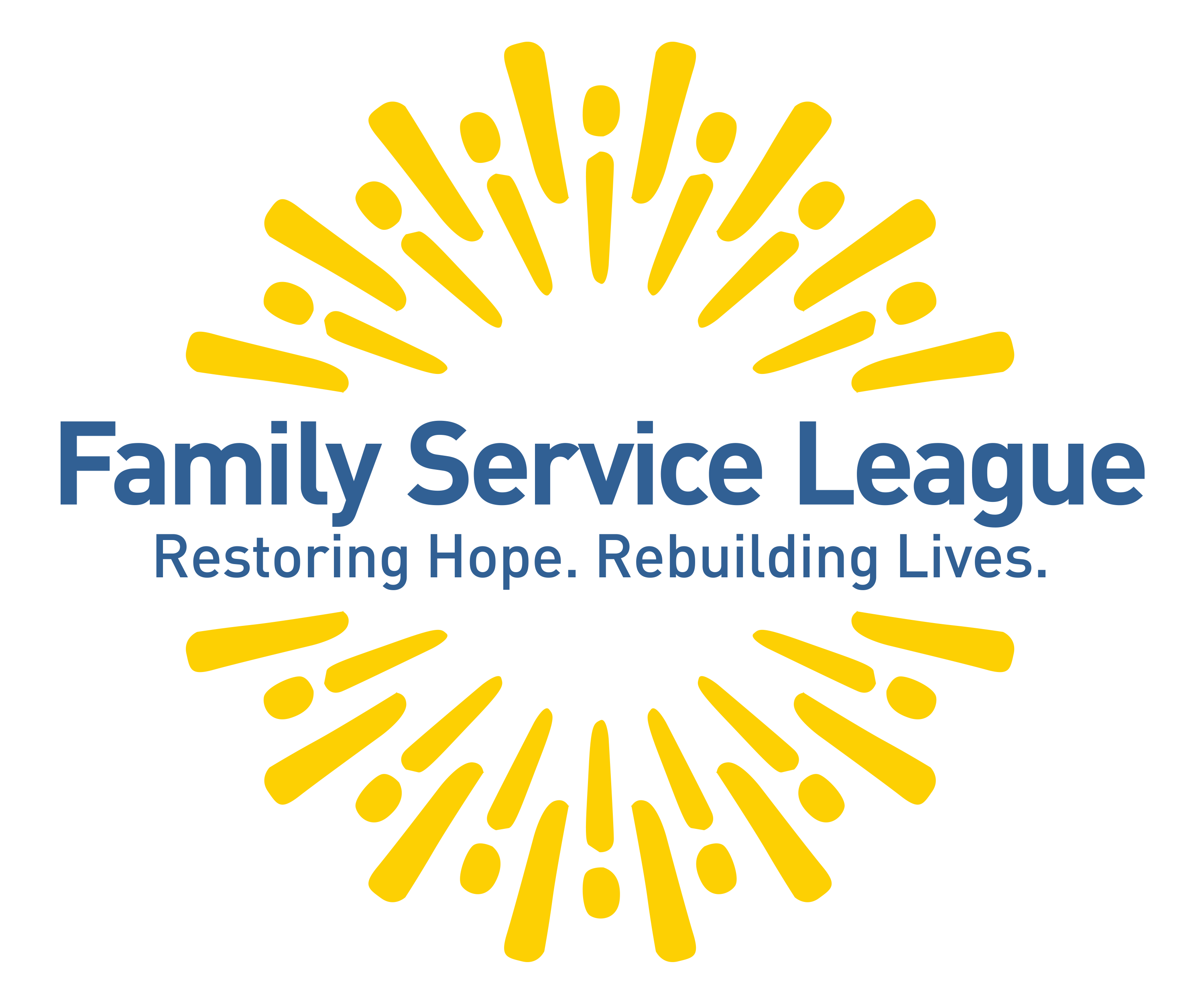 Family Service League
Family Service League
Family Service League helps individuals, children, and families to mobilize their strengths and improve the quality of their lives at home, in the workplace, and in the community.

Family Service League makes people's lives better in many different ways:
•    We give warm beds and food to the homeless
•    We help children and adults who are struggling with mental illnesses, drug, or alcohol problems
•    We help people train for and obtain employment on their journey to becoming self-sufficient
•    We help the poor obtain food, clothing, medical care, and find housing
•    We help infants and children, particularly those who are disadvantaged, get a good start in life
•    We operate pre-school learning centers, universal pre-K programs, and after-school programs
•    We provide trauma counseling and support to communities impacted by critical incidents
•    We help seniors maintain independence and provide support for their caregivers
•    We are a non-profit human service organization providing a safety n
Purpose
Restore Hope and Rebuild Lives
Mission
Family Service League helps individuals, children, and families to mobilize their strengths and improve the quality of their lives at home, in the workplace, and in the community.
Additional Culture Details
At FSL, quality is about providing the best possible value to those we serve and we achieve this by putting clients at the center of our focus. We build lasting relationships, consistently meet and exceed the needs of our clients, and maintain continuous commitment to client satisfaction. At FSL, we ensure both the design and delivery of our services are expressions of our mission, and that excellence is achieved by the active collaboration of all employees.
Company Snapshots