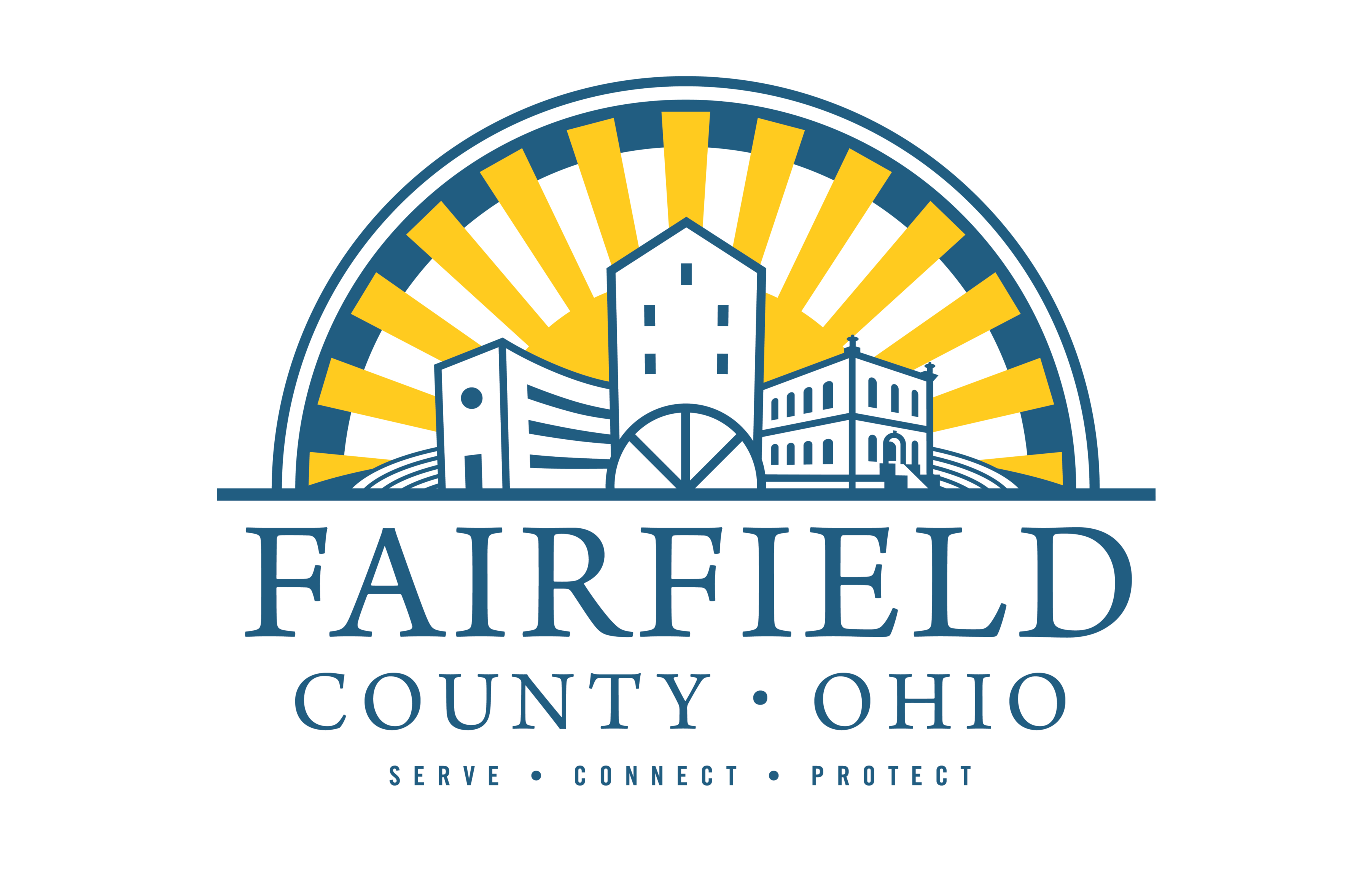 Fairfield County
Fairfield County
Purpose
We serve, connect, and protect the citizens of Fairfield County. We work everyday to enhance the quality of life for the Fairfield County community.
Mission
We work to ensure high quality services, with outstanding customer service at an exceptional value to taxpayers. We foster economic and fiscal sustainability and enhance the County's reputation
as a high performing, learning, and caring organization
Values
Values of Fairfield County

Fairfield County values professionalism (taking pride in our work, communicating effectively, projecting positivity, respecting one another in the workplace, delivering service at the highest standards, and maintaining a strong, skilled organizational knowledge base). Fairfield County also values conservatism (keeping costs down for taxpayers, as well as honoring tradition and history). Teamwork, collaboration, cooperation, and acknowledging the ideas of others are commonly noted values. Accountability and integrity are strong values, as well.
Headquarters
Lancaster, OH
Employees
925 US Employees
We're Hiring!
What employees are saying
I get to help people on a day to day basis. What i do everyday makes a difference in other lives.
The type of work I do gives me self satisfaction
I enjoy the day to day tasks of my job, I love the people I get to work with and I love the ability to work from home part time.
I work with some really great people. My dad always said if you love your job you never go to work a day in your life, I have arrived! I am supported by my team even when I don't feel things are going like I am doing an adequate job they remind me that I am by holding me accountable & actually asking how I am.
I was searching for a workplace that felt tight knit and supportive in a true team unit. I absolutely found that here and feel that I'm fully equipped to be successful.
When I started working for the county I thought it would be like most government work - people just punching a clock trying to get through the day. What I found was totally different. People here actually care for each other and for our "customers". Everyone I've come in contact with genuinely wants to do a great job and strives to do so on a daily basis.
Fairfield County is proactive and willing to lead the way.
Company Snapshots