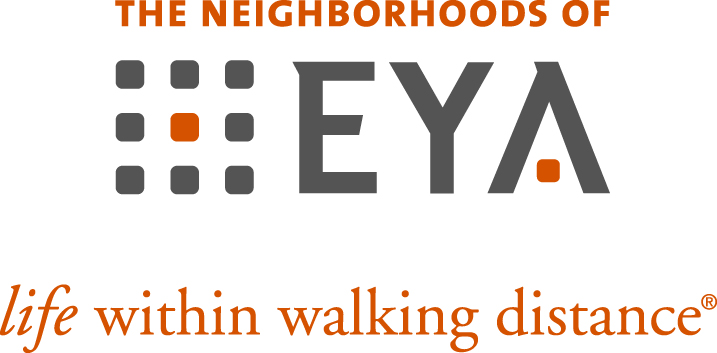 EYA
EYA
EYA has made its name and reputation delivering innovative urban neighborhoods. We are experts at sourcing, entitling, developing and building walkable communities. For over 25 years, EYA has been a market leader in the development of large-scale, urban infill residential projects. With expertise in for-sale, multi-family and mixed-income housing, EYA has created over 40 exceptional neighborhoods that are home to more than 10,000 residents across Washington, DC, Maryland, and Northern Virginia.
Vision
EYA focuses on developing underutilized urban infill land into townhome, multifamily, mixed-use, and mixed-income projects. We create value for our partners through planning, design and execution that optimizes density and earns required approvals.
Mission
EYA's mission is to create best-in-class, urban-lifestyle walkable neighborhoods that will positively impact individual lives and communities in a socially responsible way.
Additional Culture Details
Living by our core values is what makes EYA a great place to work—and what makes us successful in what we do. Our values create a culture where integrity, determination, collaboration, innovation and excellence guide our every action. Simply put, we really like and respect each other and we love what we do, how we do it, and why we do it!
Values
Integrity: We strive to do the right thing.

Our commitment to act with humility, honesty and ethical behavior has shaped our culture and established our reputation as a trusted developer.
Company Snapshots